Houston, TX Bocce Ball Court Systems
SYNLawn Houston artificial grass takes another step in versatility with its very own response to the growing popularity of bocce ball. Houston bocce ball court systems are revolutionizing the way that we play bocce with products that include our exclusive turf technologies, are manufactured with recyclable materials, and meet our exceptionally high safety standards.
Exclusive Technologies and Benefits Enhance the Way We Play
In a market that is highly competitive, it is important to find ways to set yourself apart from your competitors. For more than 50 years, we have done just that. Through countless hours of research and development, SYNLawn confidently offers its products with exclusive technologies not found in any competing brand. The two most notable benefits of SYNPro Bocce are HeatBlock technology and the EnviroLoc+ backing system.
HeatBlock™ Technology
During the summer and in warmer climates, it can be difficult to enjoy your time outdoors as a result of uncomfortable temperatures. As a result, traditional grass and other grass alternatives suffer from heat absorption and fading. HeatBlock™ is scientifically proven to keep Houston artificial grass up to 20% cooler than alternative turf brands, making it usable all year long, even barefoot in the summer. Additionally, products manufactured with HeatBlock offer less shimmer as well as softer surfaces.
EnviroLoc+™ Backing System
To prevent shedding, fiber loss, mud, and lawn flooding, EnviroLoc+ is our green backing system designed to ensure the longevity of your new Houston bocce court system. EnviroLoc+ is a two-part woven backing system made from environmentally responsible materials, including soybean oil. EnviroLoc+ prevents fibers from uprooting and restricts the turf surface from shifting, preserving not only your landscape but the authenticity of your bocce ball court performance as well.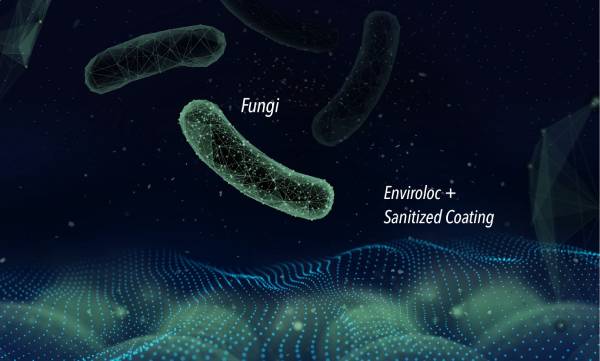 SYNLawn is committed to manufacturing grass alternatives that provide versatility for any size and type of project. Indoor or outdoor environments can take advantage of our Houston bocce ball court installations to transform any space into a fun amenity for customers, guests, and employees to enjoy. Let us save you time and money with the latest in game-changing artificial turf in Houston, so you can reinvest into more projects or simply the things that mean the most to you; like spending time with family. We work closely with US soy farmers, landscape designers, architects, school superintendents, general contractors and more, so that we can continue to spread the safest, cleanest, and greenest surfaces on the market.
SYNLawn is fully licensed and insured to work on multimillion-dollar projects from start to finish. Experience elite customer service and precision Houston bocce court installation. For more information about our services and bocce ball courts in Houston, TX, contact us today to schedule a free consultation!
Please fill out all mandatory fields with an asterisk *
Your information will be held confidential with our company.