Cooler Surface Temperatures Thanks to Our Revolutionary HeatBlock™ Technology
The scientifically tested and proven heat-dissipating technology from SYNLawn is raising the standard of comfortability in Houston artificial grass. During the summer and in hot climates, it can be difficult to maintain a healthy-looking natural lawn as well as enjoy an artificial lawn that absorbs too much heat in direct sunlight. This prompted SYNLawn to develop a new technology that would make SYNLawn synthetic grass comfortable all year long.
Much like dark-colored materials, natural sod and traditional artificial grass products absorb heat, either drying out the grass or making them unbearable to the touch. Many of us enjoy playing with our kids and pets out on the lawn, but it can seem impossible if surfaces are too hot and uncomfortable. With SYNLawn exclusive HeatBlock technology, this obstacle is a thing of the past. SYNLawn artificial turf with HeatBlock technology provides up to 20% cooler surfaces than any other artificial turf on the market. HeatBlock technology combats heat emissivity even if your landscape is continuously exposed to direct sunlight. Our natural color hues and plant-based turf fibers reflect more infrared radiation, keeping them cooler throughout the day.
Feel the Difference with HeatBlock™ Technology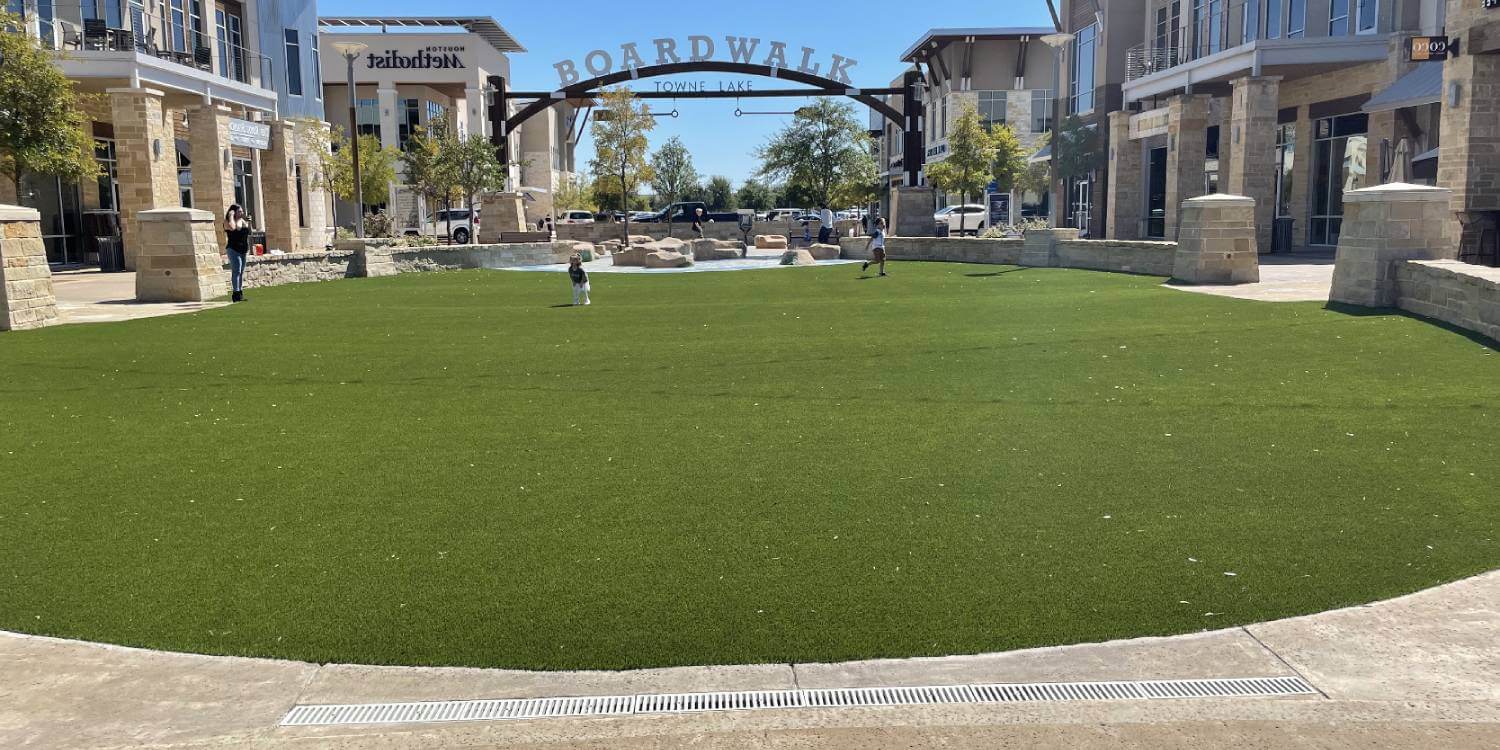 So how can we achieve this? To alleviate heat build-up, we must understand an element of physics known as thermal emissivity. Thermal emissivity is the scientific term for the degree to which a material emits heat, when heat is absorbed it radiates it from the surface. HeatBlock actively works to reduce thermal emissivity to ensure that our turf reduces and emits less heat. While competitor brands try to replicate our proprietary HeatBlock technology, SYNLawn is the only turf manufacture to achieve this level of heat reduction.
One of the factors that play a substantial role in causing landscape deterioration, is IR reflective light. Whether you have traditional grass or a competitor's synthetic grass, Infrared or IR light will cause surfaces to fade and in some cases melt. At SYNLawn, we offer products that are ASTM Class A fire rated, are backed by the strongest warranty against reflective light, and utilize exclusive technologies to combat IR light exposure. Our turf fibers will not fade; that means that our low-maintenance, ultra-realistic synthetic grass remains luscious and vibrant all year long and for many years after that.
The HeatBlock process ensures that each grass strand has less "shimmer," is kinder to the touch, and is less abrasive than other synthetic grass on the market. Not only is it cooler, but it also has a more natural appearance and feel earning the title the most authentic-looking artificial grass on the market.
Increased Safety for Children and Pets
When we imagine outdoor fun, our initial thought may not always be safety. That is where SYNLawn comes in. Products with HeatBlock help us meet our exceptionally high standards for safety. HeatBlock makes it possible for our children and pets to enjoy the outdoors without burning their bare feet or paws. Your lawn, dog park, pet run, playground and more, become that much safer with our help.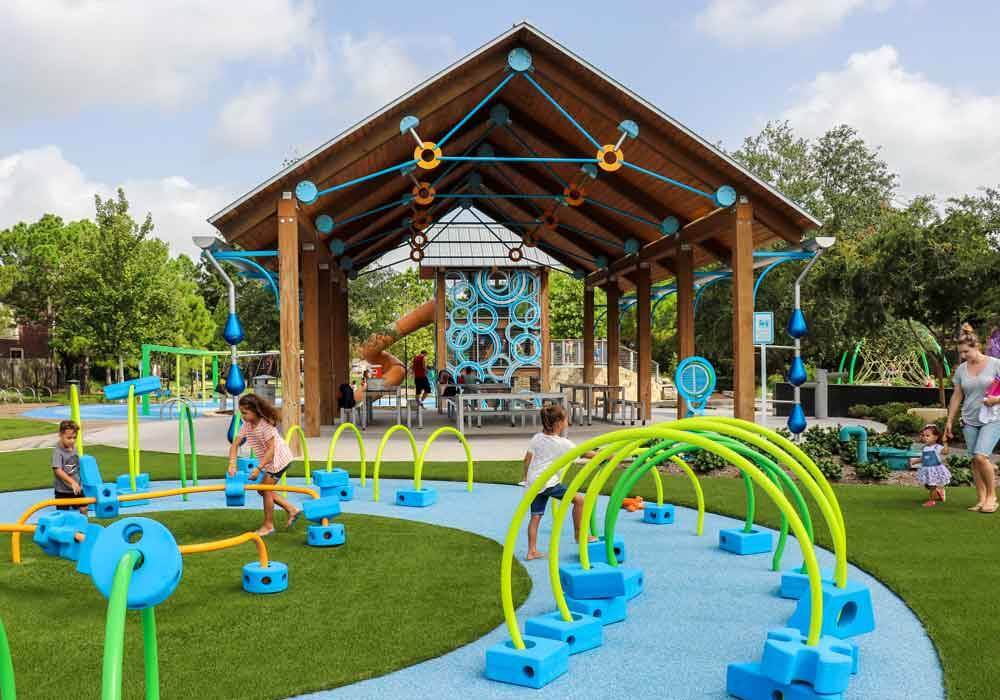 SYNLawn Houston artificial grass is the culmination of more than 50 years of research and development committed towards creating the most luxurious, realistic, eco-friendly, and technologically advanced turf on the market. We offer the highest quality artificial grass Houston has to offer. For more information on how SYNLawn Houston artificial turf can revolutionize your landscape, contact us to schedule a free consultation today!
Please fill out all mandatory fields with an asterisk *
Your information will be held confidential with our company.