The Perfect Dog Park Features SYNLawn® Houston Pet Turf
Pets love SYNLawn artificial grass as much as their owners do. SYNLawn provides a safe, durable, comfortable, and sanitary surface for your furry pals to enjoy the outdoors. Coated with an effective antimicrobial and designed with the most advanced turf technologies, our Houston pet grass is perfect for any commercial dog park installation as it offers superior durability and eco-friendly benefits, unlike any competing brand.
Dog parks can very quickly lose their appeal as a result of high activity degrading the lawn, excessive sun exposure, muddy and flooded areas, pests, and more. That is why customers choose SYNLawn for all their pet applications. Our pet-friendly artificial turf remains beautiful all year long, through all weather conditions and levels of foot traffic. You will no longer need to be concerned with poor drainage, weeds, mud, or any of the other troubles bad weather may bring. Houston pet grass is designed to be the safest, cleanest, most eco-friendly, and technologically advanced grass alternative available. Our ultra-realistic, low-maintenance products are once again changing the game with their endless applications.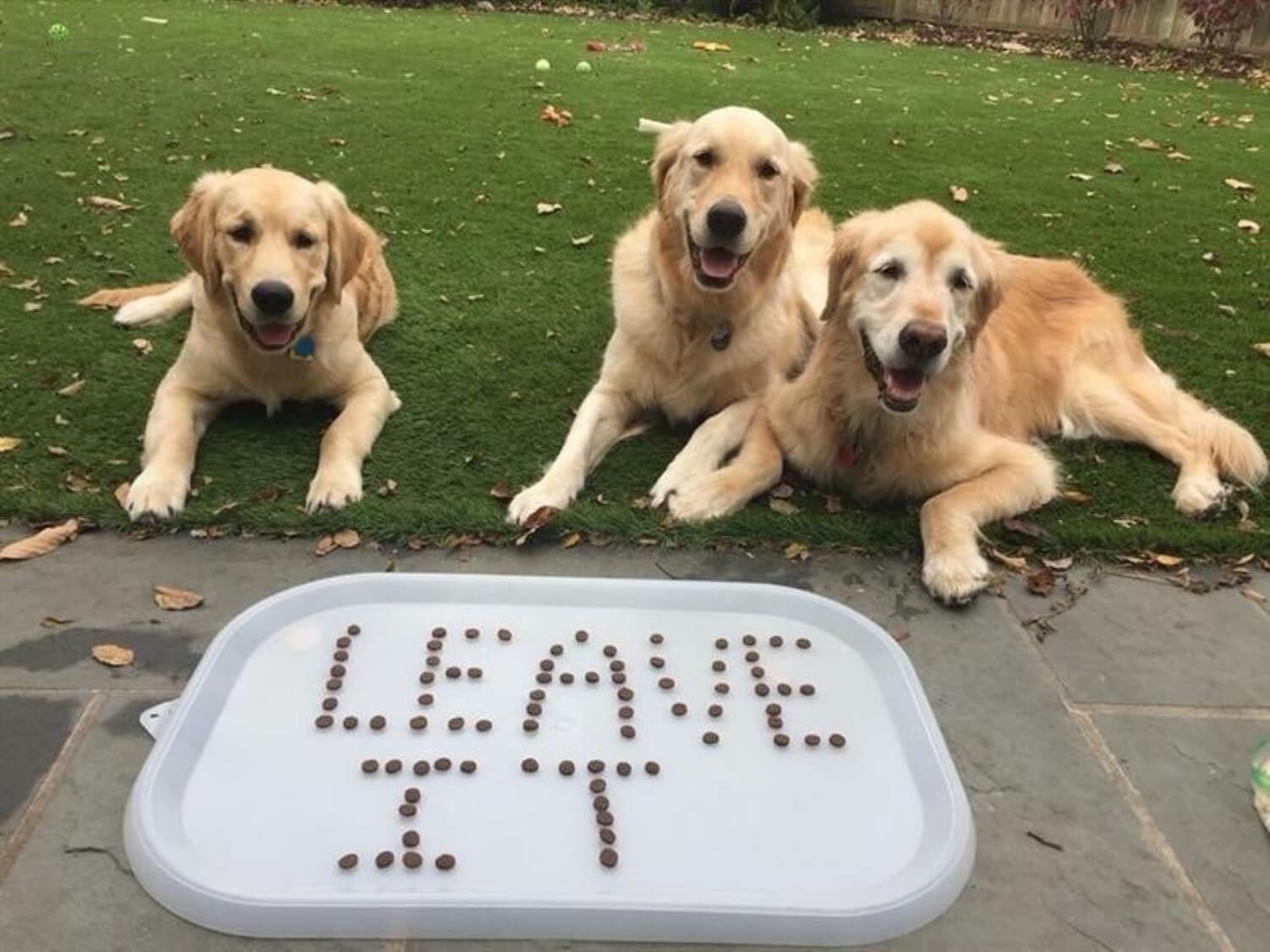 The Many Benefits of SYNLawn® Pet Turf in Houston, TX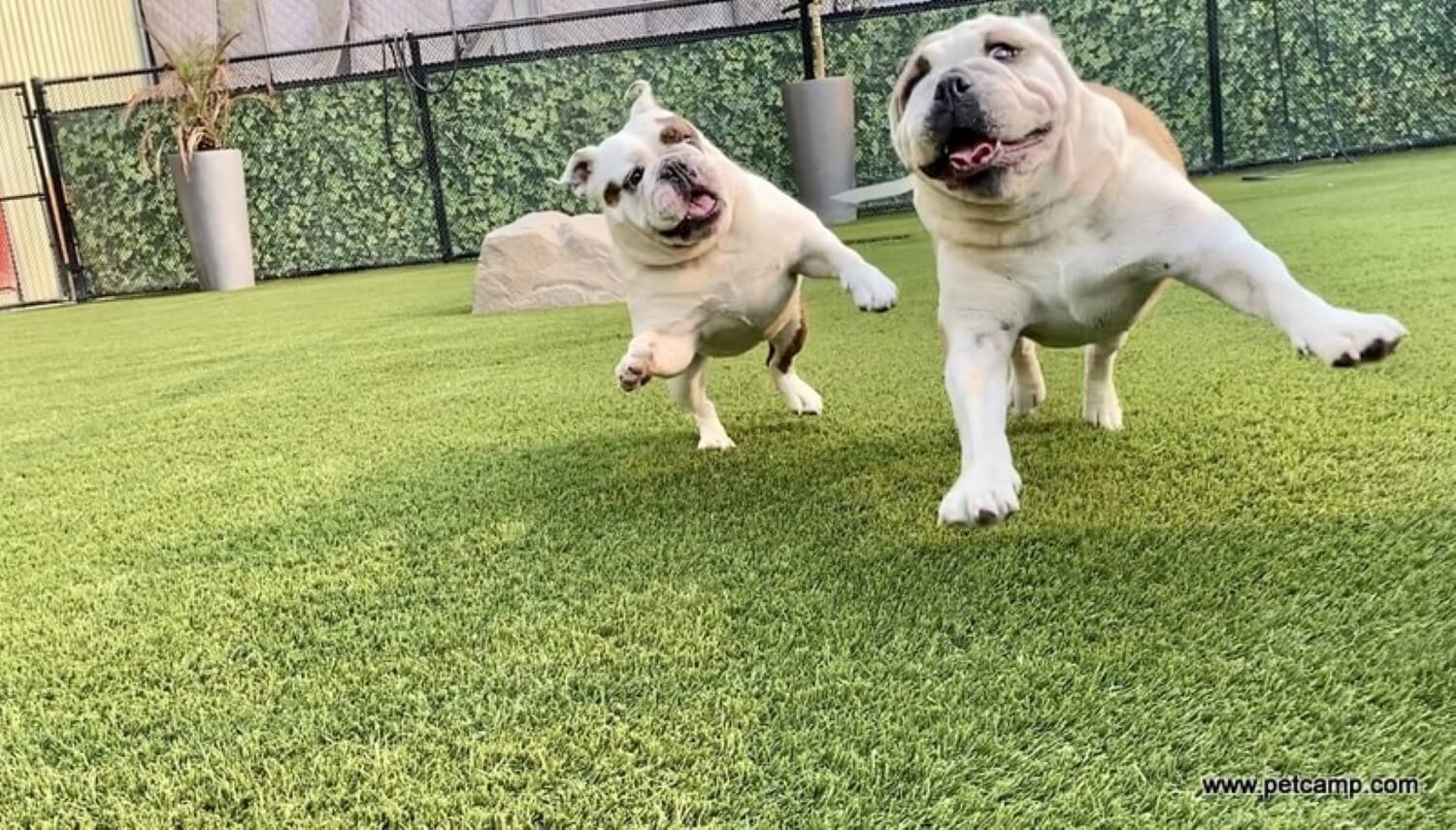 Say goodbye to maintenance. Traditional grass is a constant battle when it comes to making sure your dog park looks its best for its many visitors. Our dog park artificial grass offers the highest performance and most realistic appearance to provide your canine residents can enjoy the facility for years to come.
Stain and odor resistance – additional pet-friendly infill can be added for further resistance to stains and odors
Enhanced durability keeps the lawn lush despite heavy activity
Cooler surface temperatures keep surfaces enjoyable on sunny days
No matter what the weather is like outside, SYNLawn artificial grass keeps dirt, mud, fleas, and ticks off of your pet
No more muddy paws in the home or car and no more digging holes in the yard
Super Yarn technology is used to generate the healthiest, cleanest, and 'greenest' synthetic grass for dogs
Drainage rate of up to 1,400 inches per hour - water (or any other liquid) drains right through. Your pets will be able to utilize the area shortly after rainfall because there will be no standing water
Houston pet grass for dog parks can include an odor-controlling and eco-friendly top dressing, or infill, which considerably reduces odors generated by ammonia in pet waste. Our pet deodorizing top-dressing alternatives also keep the lawn cool while not clogging drainage or deteriorating the grass. In addition, the infill used in our products, much like the artificial grass itself, is free of harsh chemicals and metals that can be harmful to the health of your pet.
Technologically Advanced Pet Turf for Dog Parks
SYNLawn has always set itself apart from the competition by innovating exclusive turf technologies to provide our customers with unique features and benefits not found in natural grass or any other turf brand. As a result, we were more than obliged to include them in our revolutionary pet turf systems.
Super Yarn™ technology is a first-of-its-kind yarn formula that molecularly binds three unique components to crate a cleaner, stronger, and more enjoyable turf surface
Sanitized® antimicrobial to eliminate 99% of bacteria from the turf
StatBlock™ antistatic prevents the build-up of static electricity
DualChill™ IR reflective technology prevents the turf from fading
Omega technology provides long-lasting blade integrity
EnviroLoc+™ backing is multi-layer backing system made from soybean oil that locks-in turf fibers to extend the life of SYNLawn products
HeatBlock™ technology significantly reduces surface temperatures by up to 20% to prevent pets' paws from getting burned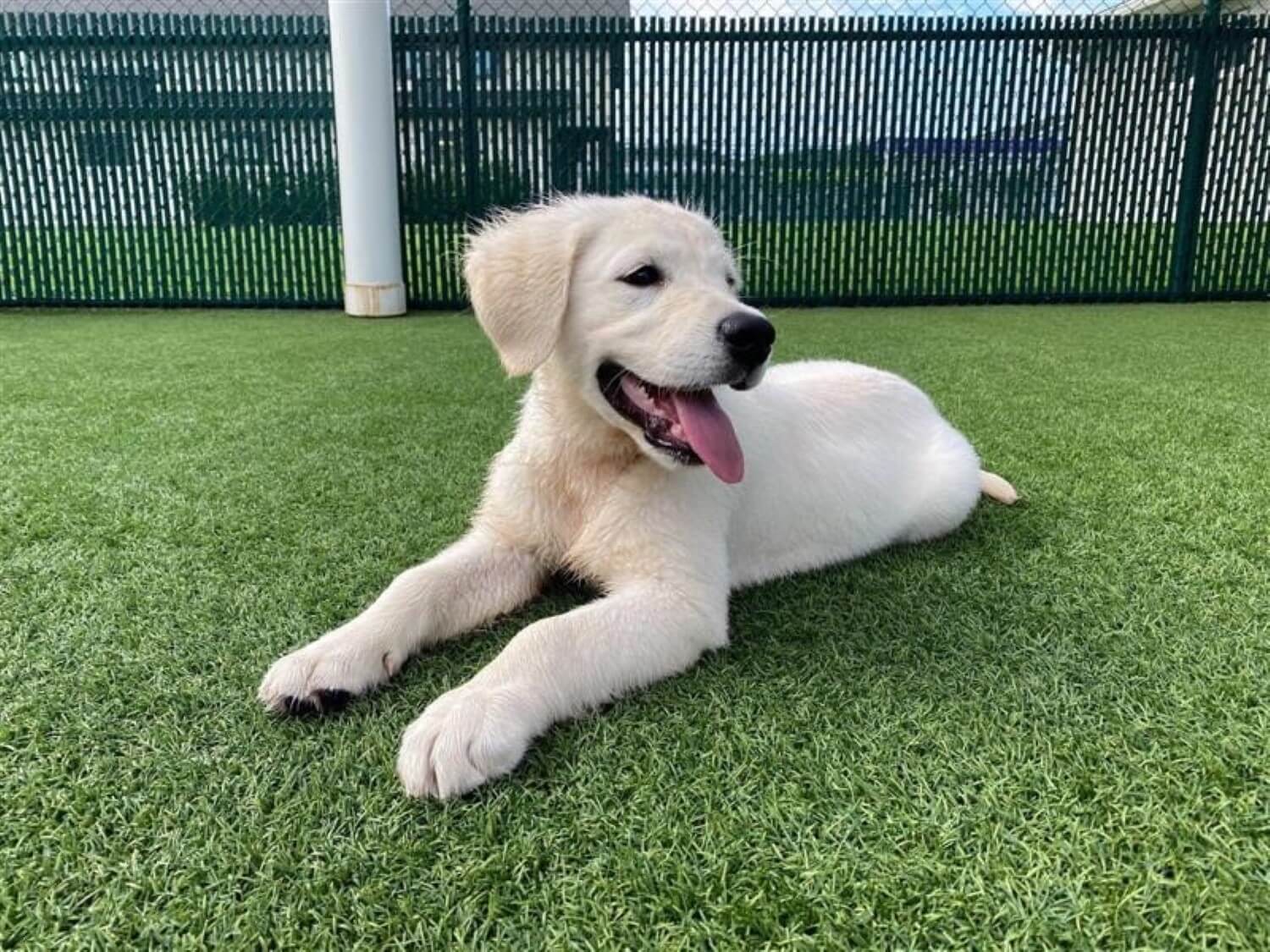 Design your next commercial Houston dog park with pet turf systems. SYNLawn pet grass is perfect for breeds of all shapes and sizes. We offer the most realistic artificial turf Houston has ever known and continue to lead our industry in provided the highest quality pet-friendly turf systems available. We work closely with landscape architects, architects, general contractors, and more to create environmentally responsible surroundings that provide superior durability and performance, advanced innovations, and so much more. All of which are the result of more than 50 years of dedicated to research and development.
For more information on SYNLawn Houston pet turf and our long-lasting dog park turf installation services, contact SYNLawn to schedule a free consultation today!
Please fill out all mandatory fields with an asterisk *
Your information will be held confidential with our company.