Plant-Based Houston Artificial Grass Backing System
Here at SYNLawn, our dedication to environmental sustainability is never-ending. It is one of our highest priorities and as a result, we explore every opportunity to incorporate more sustainable and eco-friendly materials into the composition of our products. One of our most recent innovations towards creating the most eco-friendly Houston artificial grass available today is our EnviroLoc+ turf backing system.
The EnviroLoc+ backing system is made out of a two-part woven polyester and polyethylene backing fabric that "locks in" the grass fibers for a more tufted appearance. After tufting, a thick layer of the unique biobased EnviroLoc+ coating is applied to the backing fabric and tufted grass fibers, which acts as a strong anchor for the synthetic grass fibers, resulting in reduced fiber loss and a more ecologically friendly method. Biobased polymers made from renewable resources like soybean oil replace petroleum-based polymers in this innovative technology.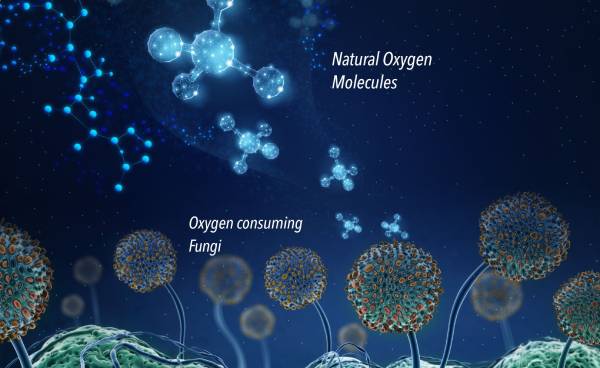 EnviroLoc+™ Features a Highly Effective Antimicrobial by Sanitized®
As a result of its distinctive Sanitized® coating that reduces environmental allergens such as algae and fungal growth in the near area, EnviroLoc+ is suitable for clients who suffer from respiratory allergies. This additional protection not only minimizes allergies but also helps the product last longer. It's the cleanest and safest grass on the market, thanks to the combination of Enviroloc+ and Sanitized® protection.
Traditional grass unfortunately can become a breeding ground for algae, and fungus. These well-known health hazards to animals and children that go out to play can lead to sickness that we can help prevent. When algae depletes natural oxygen, dead zones form, resulting in unfit environments for children and pets. In contrast, fungi are always present and may be found in practically any place. It is a common source of respiratory allergies, just as pollen and pet dander.
SYNLawn Houston artificial grass is protected against the creation of fungus and algae thanks to a highly effective antimicrobial by Sanitized®. The enhanced protection provided by Sanitized® antimicrobial helps to extend the life of the surface while also reducing allergens in the near area.
Fungi are always floating in the air, everywhere. It is a common source of respiratory allergies, just as pollen and pet dander. Fungi removal may be costly and time-consuming, which is why the EnviroLoc+ Sanitized® coating is such an important safety element.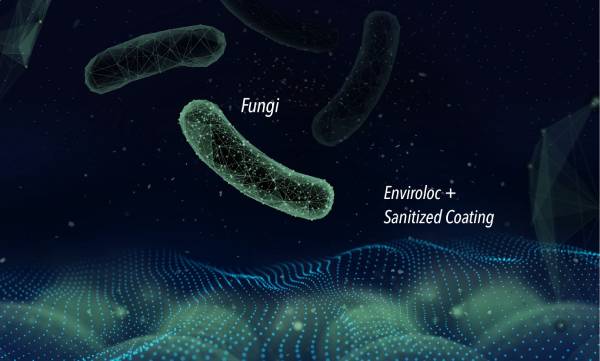 SYNLawn® and EnviroLoc+™ Provide Long-Lasting Beauty
SYNLawn is committed to manufacturing Houston artificial grass products that are more durable and long-lasting assisting to decrease landfill waste, reducing emissions from lawn maintenance equipment, and conserving water. The signature green soy backing, which includes a certification number and emblem, distinguishes SYNLawn goods. We work closely with US soy farmers to locally source eco-friendly materials that not only give back to the environment but allow our products to become reusable for future projects. We have spent decades researching and developing our products and exclusive technologies to ensure that SYNLawn leads the way across the artificial turf industry.
For more information on EnviroLoc+™, our products, or services, contact SYNLawn Houston to schedule a complimentary consultation, or schedule a lunch and learn with us today!
Please fill out all mandatory fields with an asterisk *
Your information will be held confidential with our company.