Synthetic turf is a smart decision
Most people have memories of being at a mini golf course as a child. They remember the fake-looking turf that was bumpy and nothing like golfing on a real green. Technology advanced to the point where there is little difference in the look and feel of natural grass vs. artificial grass.
When people use putting greens today, they have an experience that not only equals golfing on natural grass but better. If you have an indoor course, then synthetic turf is heads and shoulders above other surfaces such as carpeting.
Don't let the memories of old fake turf fool you into choosing something different. Call us today and we'll prove it's the best choice for the money. There's a reason why mini golf owners call us when they need to reinvigorate their business.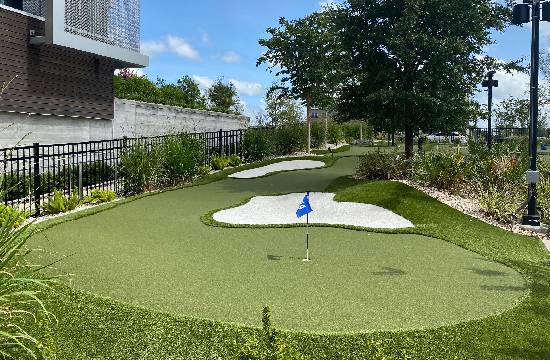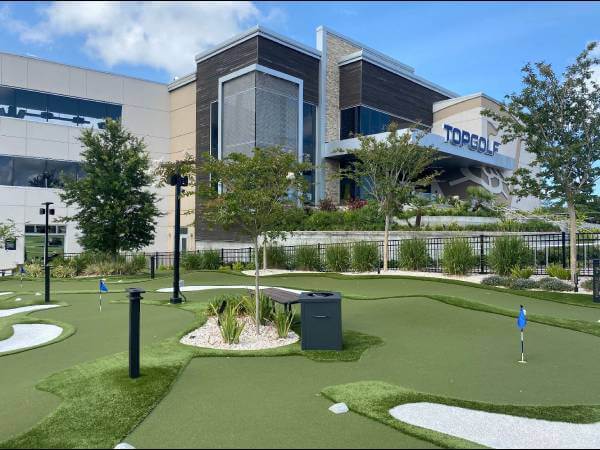 Mini golf installation with complete durability
Houston has some crazy weather. We deal with extreme heats and storms that could spell trouble for a mini golf course unless they are outfitted with synthetic grass.
Mother Nature can drench our artificial grass all she wants, and it looks just as good. Customers drive their putters into the ground, but there won't be any divots or rips. We designed our turf to withstand high traffic, weather, and wear and tear.
It's why countless lawns, golf course greens, and mini golf courses use our artificial turf technology. Even after years of abuse, our artificial grass looks just as green as the day you installed it.
Houston Mini Golf courses choose synlawn houston
We spent years developing our product and customer service programs. When you contact us, you get experts in the field with years of experience in installing artificial grass putting greens. Our expert mini golf installers spend time working with you to make sure your vision materializes.
If you're considering mini golf construction, then choose synthetic grass by SYNLawn. It has everything you could want in natural grass with none of the problems. Contact us to schedule a free consultation.
Please fill out all mandatory fields with an astrerisk *
Your information will be held confidential with our company.