At SYNLawn Houston, our team offers homes, businesses, and more in Houston, TX our highly advanced artificial grass, which is embedded with our innovative Super Yarn technology. As a top manufacturer of artificial turf, SYNLawn is advancing the industry by creating cutting-edge technologies, such as Super Yarn, which is the most innovative artificial grass fiber manufactured and offered on the market by SYNLawn Houston. 
Each of our synthetic grass products is manufactured with our state-of-the-art Super Yarn technology. Super Yarn combines three one-of-a-kind enhancements at the molecular level that are not found anywhere else on the artificial grass market. This is the result of endless hours of researching and developing new ways to continue expanding the possibilities for artificial turf in order to provide our customers with the most beneficial products possible for their lawns, landscaping, putting greens, and more!
One of the three enhancements provided by Super Yarn in our Houston artificial turf is a Sanitized® antimicrobial coating. It utilizes highly effective antimicrobial ingredients, added during the manufacturing process, to help eradicate odors and inhibit microbial development on SYNLawn face fibers. As a result of this technology's long history and dependability for both customers and the environment, it is regarded as one of the safest antimicrobials on the market. Whether you are designing a new backyard, playground, or dog park, you can feel confident knowing that it will be less likely to be affected by the spread of germs and infections thanks to our Super Yarn turf technology, which features a Sanitized® antimicrobial coating.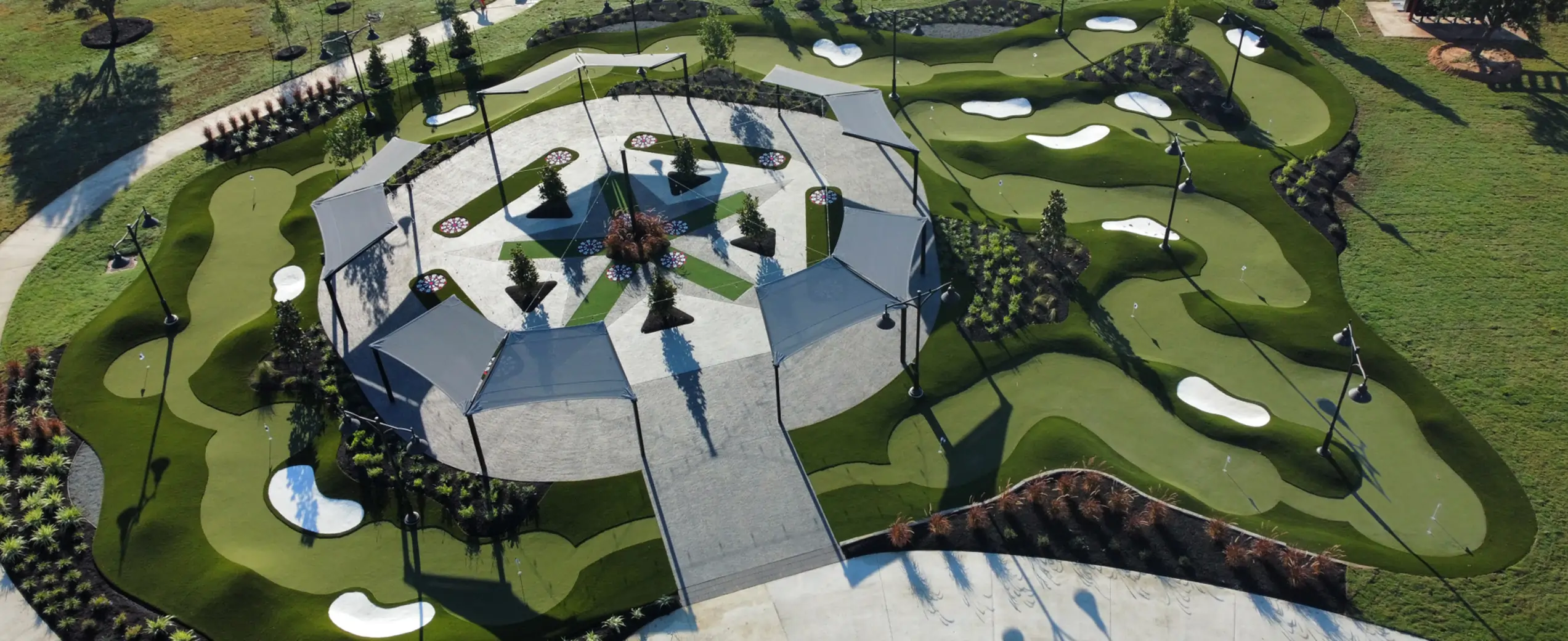 DualChill™ IR Reflective Technology
Surface temperatures can be an issue with artificial grass. Fortunately, not with quality Super Yarn synthetic grass from SYNLawn Houston! Infrared reflectivity, which can lead to fiber degradation, is significantly reduced with the DualChill IR reflective technology featured in our Super Yarn turf technology. DualChill, which was developed by SYNLawn, acts as a thermal shield and has been proven to help increase IR reflectivity.
As a result, our SYNLawn fibers will be more durable and wear-resistant while also remaining cooler to the touch. As typical grass fibers absorb infrared radiation, this problem is exacerbated over time. However, DualChill addresses this by simply reflecting the light. Combined with temperature-reducing infills, our SYNLawn Houston synthetic grass is stronger and cooler than any competing brand in Houston, TX.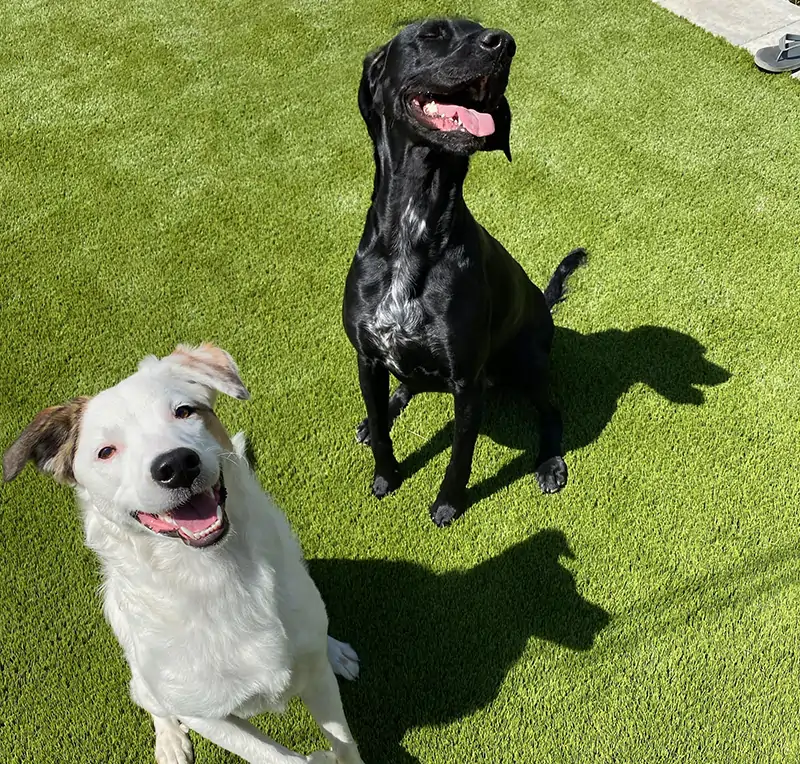 Static is another issue eliminated with Super Yarn artificial turf from SYNLawn Houston. A cutting-edge, carbon-based, anti-static component called StatBlock is molecularly attached to the face fibers to stop the buildup of static electricity. SYNLawn is proudly the first company in this industry to use this kind of DNA-level technology. SYNLawn selected StatBlock for grass types that are common in playgrounds, pet areas, and public locations.
Although none of our products produce static electricity, this component can help prevent the transmission of static energy from things like playground equipment or metal fixtures. SYNLawn understands the necessity of decreasing static discharge on surfaces like playground equipment to provide safer and more enjoyable play areas, which is what makes StatBlock so beneficial for homes, schools, businesses, and more in Houston, Texas.
At SYNLawn Houston, one of our main goals is to help protect the environment with sustainable artificial turf solutions. For this reason, we utilize high-quality plant-based materials in our artificial turf, which allows us to depend less on petroleum for our products. Plus, with our artificial turf, our customers can save thousands of gallons of water each year and significantly reduce their carbon emissions by not needing to mow or water their artificial lawns.
Our Super Yarn technology plays a large role in making SYNLawn Houston synthetic turf an incredibly durable and long-lasting solution. So much so that with minimal to no maintenance, your luxury lawn or landscaping will last for many years and can even be recycled for future projects.
To ensure that we continue to offer exceptional Houston artificial turf, SYNLawn only manufactures its faux turf in the USA. We work closely with American farmers and other professionals at our in-house facility in Georgia. Our facility is ISO 9001 certified, which is one of the most well-recognized quality certifications; this allows us to continuously create consistent quality and meet environmental standards. SYNLawn will never cut corners to offer you a cheaper, less reliable option. Instead, we offer payment plans to our clients to help fit every budget to ensure that everyone can enjoy our Super Yarn synthetic grass.
Contact Us Today For More Information!
At SYNLawn Houston, we offer incredible artificial grass products for homes, businesses, and more in Houston, TX, which are all embedded with our Super Yarn technology. This means our specialized synthetic grass options are equipped to help reduce bacteria, reflect sunlight, and reduce static electricity build-up while being a highly eco-friendly surfacing option. To learn more about Super Yarn technology and our Houston, Texas artificial grass installation services, contact us at SYNLawn Houston today to take advantage of your complimentary consultation!
Please fill out all mandatory fields with an asterisk *
Your information will be held confidential with our company.