Residential Artificial Grass Installation in Houston, TX
Houston artificial grass is easily the most realistic, low-maintenance, and eco-friendly grass solution available on the market. SYNLawn artificial turf is designed to provide you with your very own luxury lawn that does not require any of the traditional upkeep necessary for natural grass. Houston synthetic grass is manufactured locally in the USA at our in-house facility in Dalton, GA.
This allows us to quality control each panel of Houston artificial turf and also ensure that it meets environmental standards. For more than 25 years we have continued to innovate and advance our synthetic grass to make the lives of our customers easier, give back to the environment, and accommodate a growing list of applications.
Applications include but are not limited to: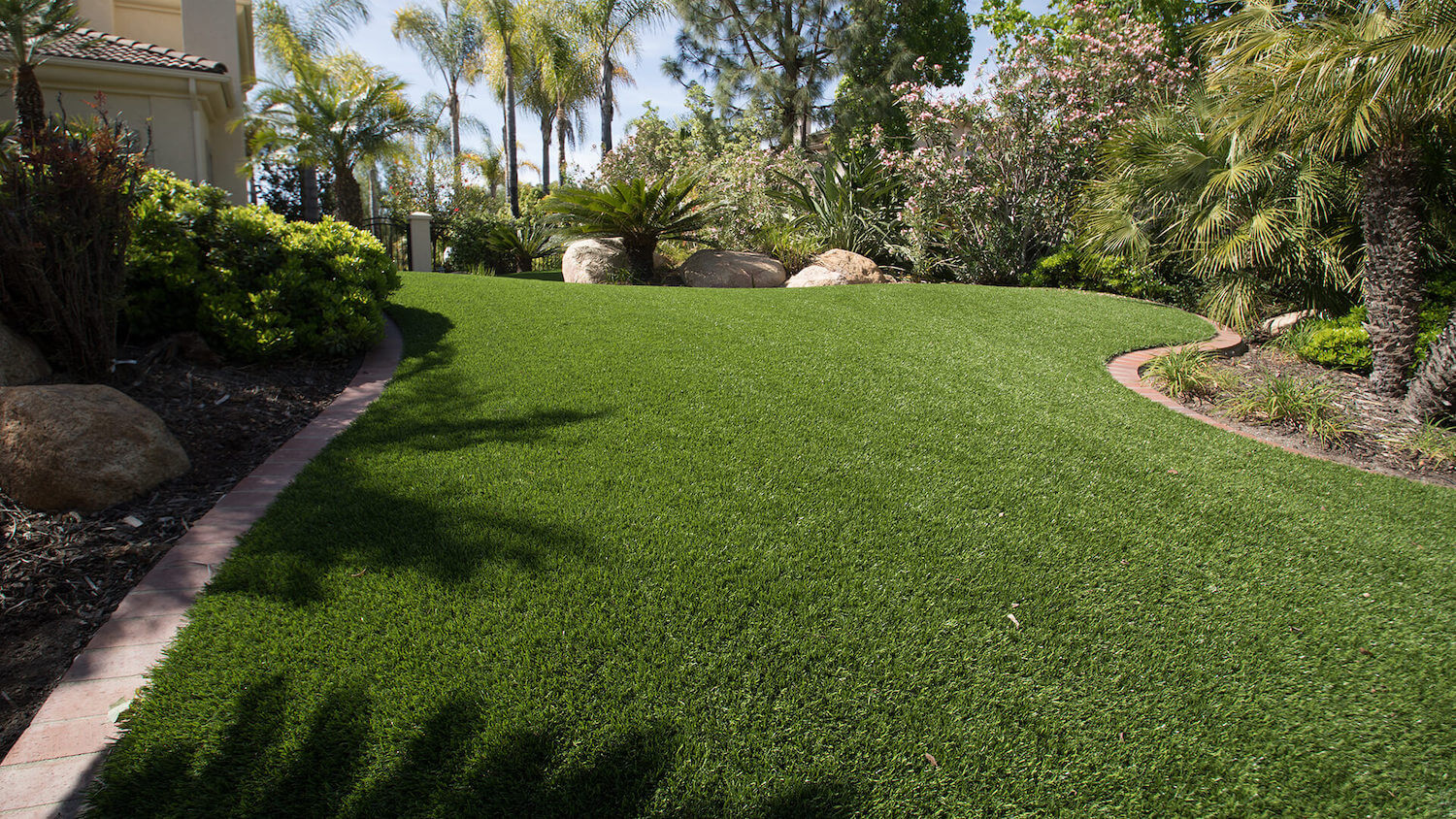 Professional Artificial Turf Installation in Houston, TX
Turf installation is on the rise as a result of our meticulous attention to detail. As a provider of the highest quality artificial grass Houston offers, we recognize that our products are only as good as their installation.
At SYNLawn we begin with smoothing out the surface on which we will lay your turf installation. We do this to prevent bumps from rocks, dirt, and other debris that can also increase the risk of injury if fallen on. SYNLawn products are made with our exclusive EnviroLoc+™ backing system. This plant-based backing maximizes drainage up to 1,200 inches per hour so that your lawn is usable after coming in contact with liquids. This is especially beneficial if you have pets, or live in an area that is prone to consistent rain.
Additionally, installations from SYNLawn are also free of harsh chemicals and heavy metals. So you will not have to worry about your children or pets playing on a toxic surface, nor will they be exposed to abrasive metal fasteners that can cause bumps and bruises.
Finally, improper installations lead to seams, and in response, we check to make certain that each panel is installed in the same direction to further the appearance of natural grass while preventing a tripping hazard.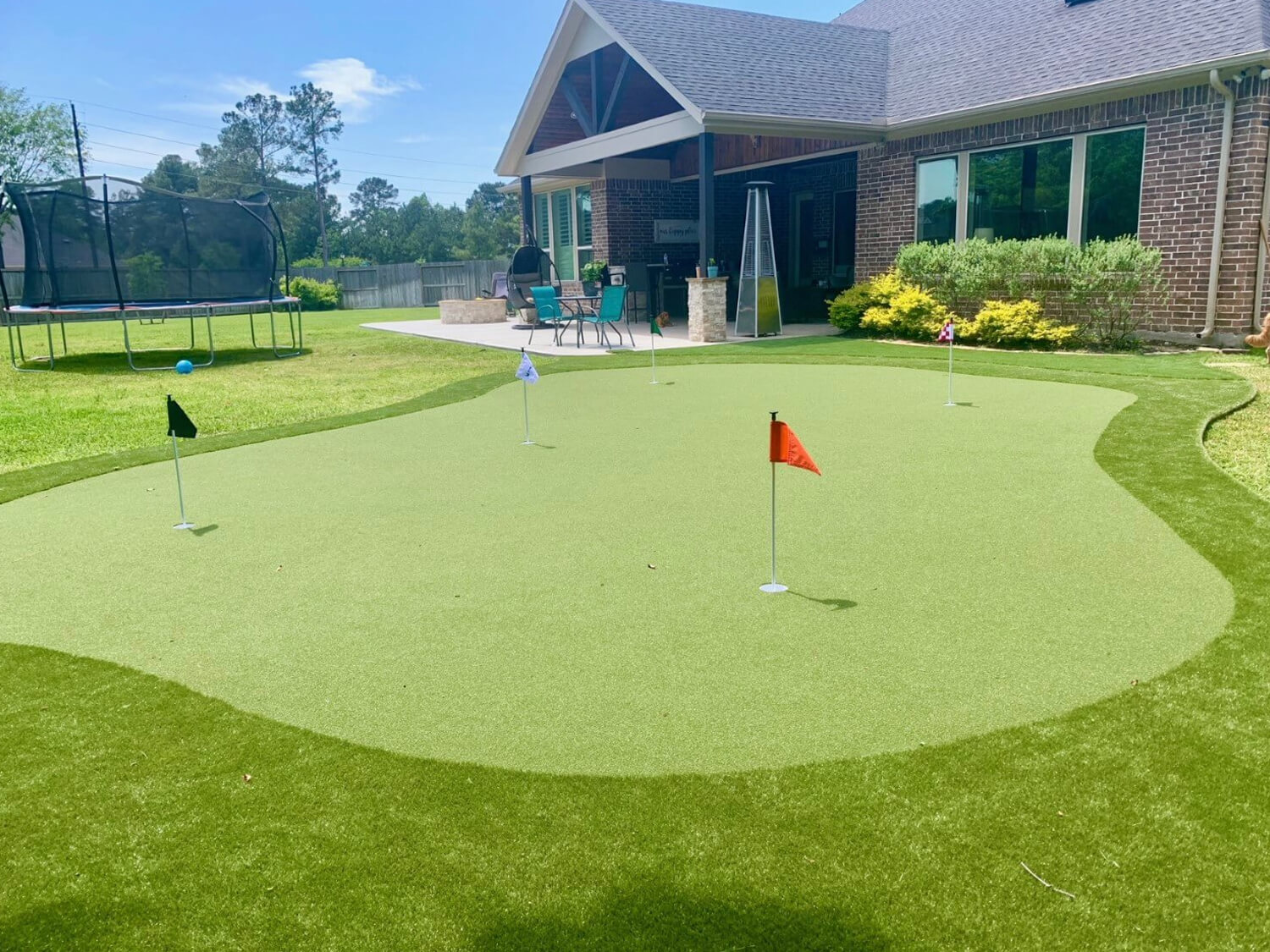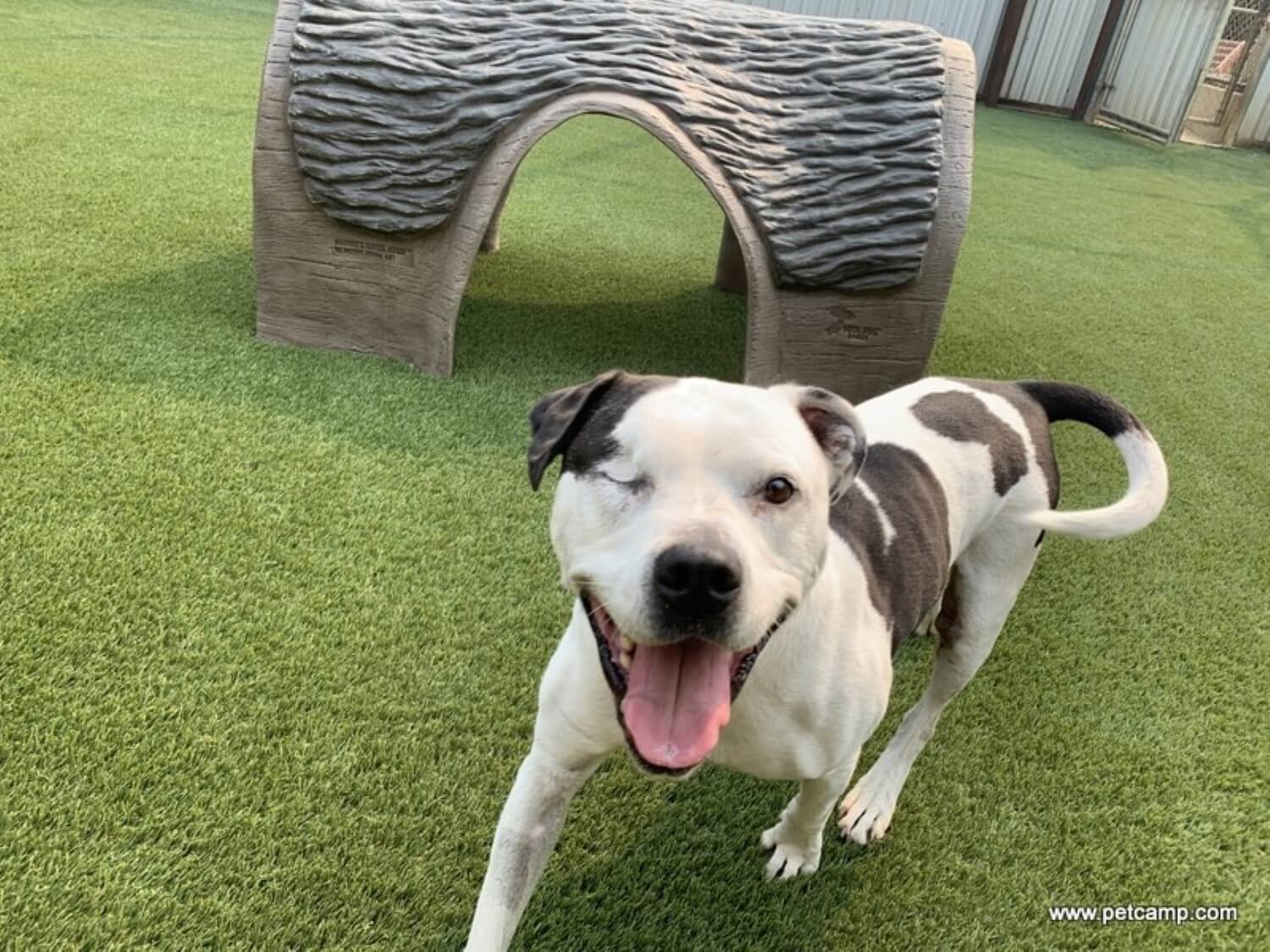 Eco-Friendly Houston, TX Synthetic Turf
SYNLawn is proudly the most eco-friendly option available in Houston. It is made in partnership with American farmers that help us locally source our recyclable materials to replace significant portions of petroleum-based components with renewable resources including sugar cane and soybeans, and soybean oil. It is with their direct collaboration that enhancements such as EnviroLoc+™ are possible. Further, as a direct result of utilizing these materials, SYNLawn became the first and only company to distribute USDA-certified synthetic turf. So whether you are installing it indoors or outdoors, you can feel confident knowing that you are doing your part to conserve tens of thousands of gallons of water, substantially reduce carbon emissions and prevent further negative impacts on local landfills.
Keep Your Children, Pets, and Guests Safe on SYNLawn® Artificial Turf
At SYNLawn one of our highest priorities is the safety of our customers. That is why we spare no expense to ensure that everyone and every pet is safe when they utilize our turf. As a result, SYNLawn was the first company to recognize the need for IPEMA and ADA certification, and ASTM E-108 Class A fire-rated products for added safety. This means that we third-party test Houston synthetic grass to prevent common injuries and abrasions as well as help prevent the spread of fires. SYNLawn turf is wheelchair accessible, meet public safety standards & and fall attenuation, as well as expands the vital time window that first responders rely on to arrive and extinguish a fire. With these safety standards in place, your playground, pet area, putting green, or lawn will allow you to enjoy your activities free of worry.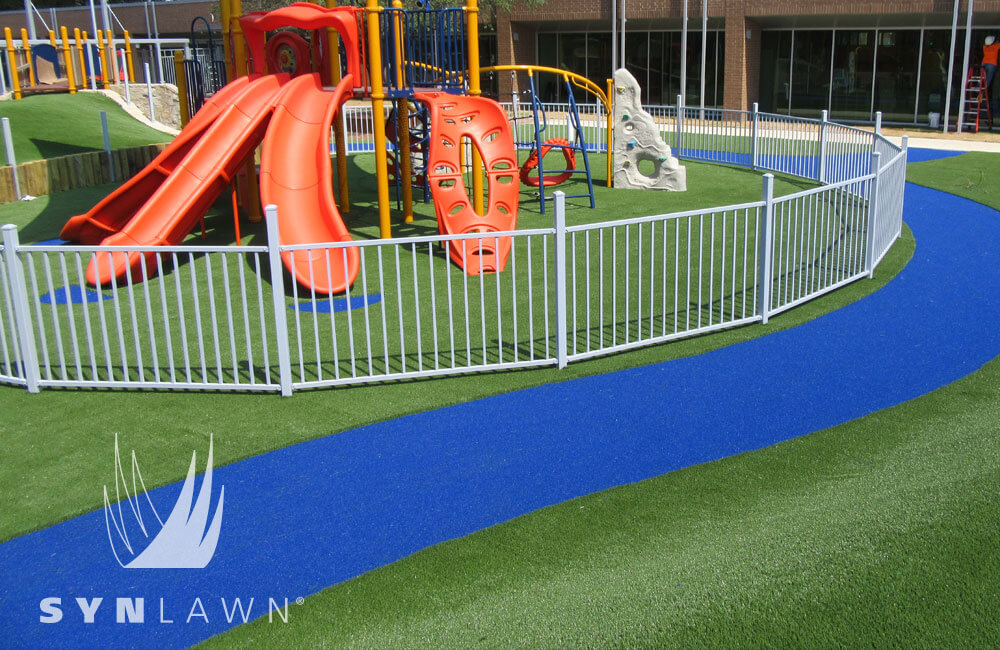 SYNLawn is a customer-driven company that is dedicated to accommodating the specifications and individual needs of its client. We provide the highest level of customer service and the most precise installations. For more information about Houston artificial grass, contact SYNLawn today to schedule your FREE consultation!
Please fill out all mandatory fields with an asterisk *
Your information will be held confidential with our company.