Exploration Park – Katy, TX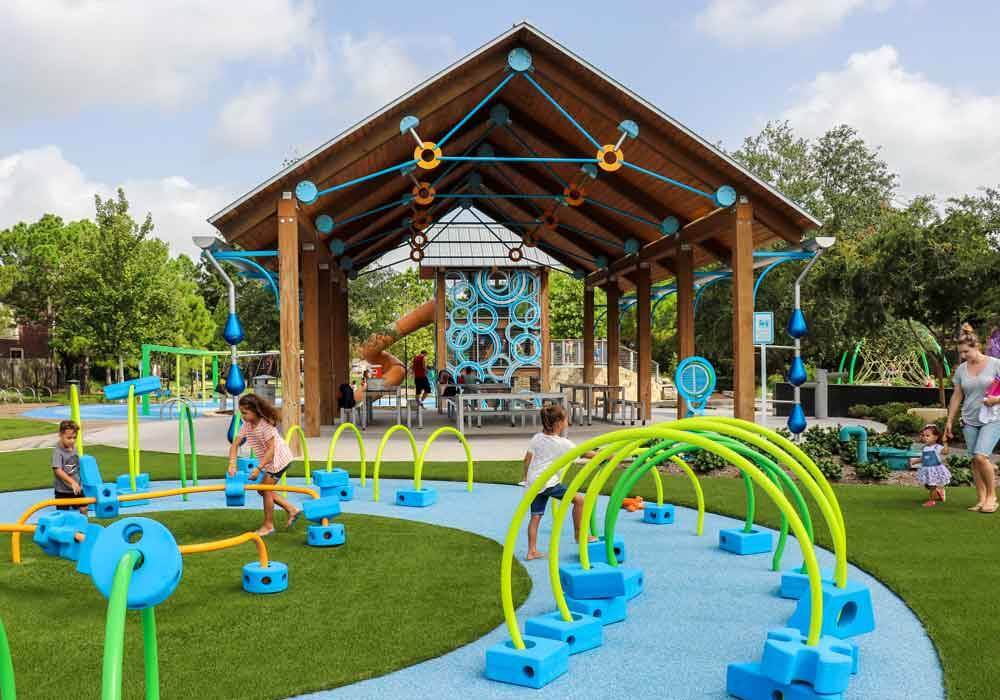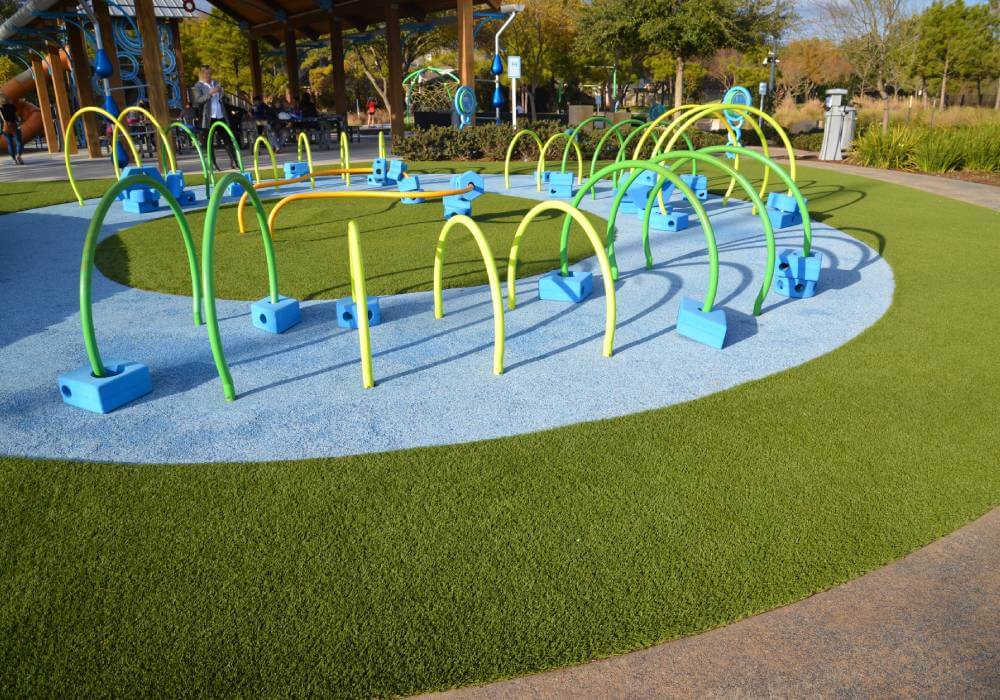 Exploration Park – Katy, TX
Total Square Footage: 5,887 sq ft
Product Used: SYNTipede 321
How Long It Took to Install: 2.5 Weeks
Open in 2015, Exploration Park was designed for children to have an immersive playground experience.
Exploration Park appeals to a wide range of ages and features several attractions including a multipurpose play area, an open lawn for unstructured play, and a covered pavilion with picnic tables.
Children have the option to play at a sensory garden, swings, a musical bridge, a raindrop berm lawn, and a slide tower and bridge connecting to a hill slide. For this project, SYNLawn® installed just under 6,000 square feet of SYNTipede 321 under the play area and a unique artificial turf hill installation.
SYNTipede 321 offers low-maintenance, top safety standards, and incredible durability. The medium pile height and superior toughness of SYNTipede 321 made it perfect for this project.
Where heavy foot traffic is an inevitability, SYNTipede 321 has what it takes to stand the test of time and prevent shedding, tearing, and fading from harsh sunlight. Our customers will find this Houston artificial grass option to be additionally optimal for playgrounds, pet areas, roofs, lawns, and gardens.
Exploration Park additionally features an overall theme based around learning the water cycle. The park aims to teach children about the importance of the water cycle and how we can all work together to conserve water.
SYNTipede 321, along with our other Houston artificial turf products, helps conserve a substantial amount of water year after year upon installation. We pride ourselves on being a leading distributor of eco-friendly products and are especially proud to have the largest collection of USDA-certified artificial grass options including SYNTipede 321.
SYNLawn® is committed to environmental sustainability and by replacing most of the typical petroleum-based materials in artificial grass with recyclable materials made from soybean oil.
In addition to being safe for the environment, when designing any playground environment using SYNLawn® Houston artificial turf, we must live up to our incredibly high safety standards.
To protect our children from scrapes, bumps, bruises, and other common injuries, SYNTipede 321 is IPEMA certified. This certification will also help protect children from up to a 10-foot fall. While hopefully few and far between, fires can happen at any time. Even in accidental cases, SYNTipede 321 meets the criteria for ASTM E108 Class A fire rating.
Meeting this standard helps to minimize devastating injuries as well as playground damage. Taking the extra precautions necessary to keep visitors safe will keep parents' and property owners' minds at ease.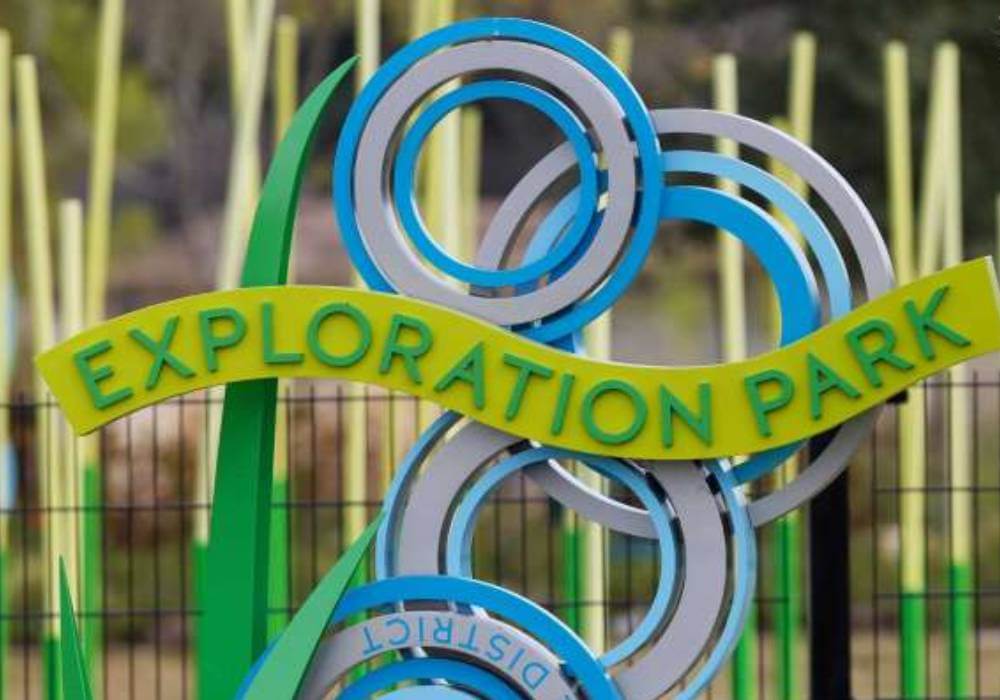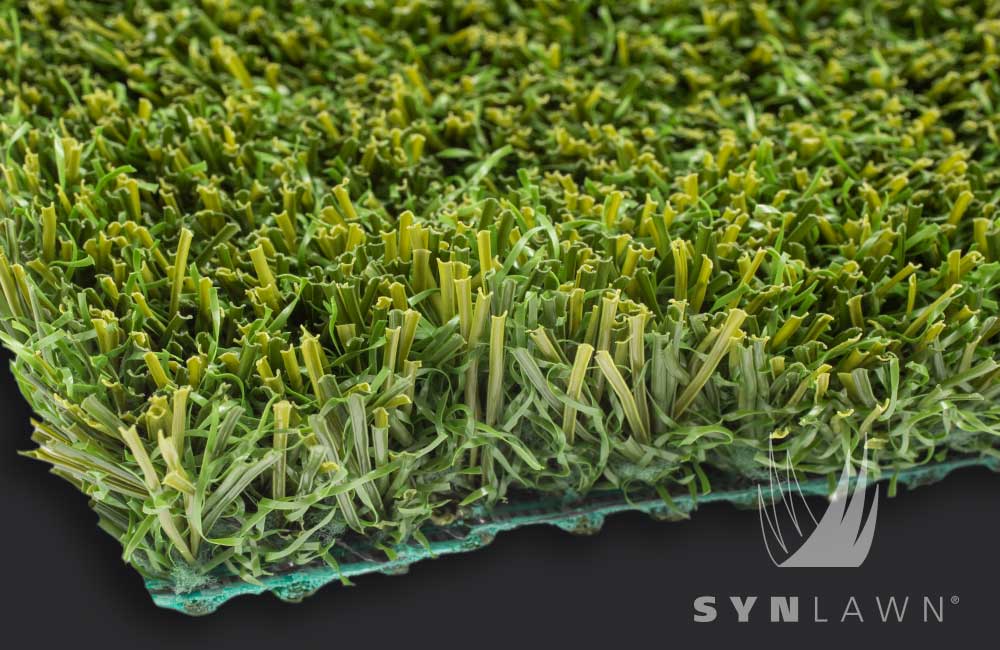 SYNLawn's technological advancements are what give us the leading edge in the artificial turf industry. Super Yarn™, which is included with SYNTipede 321, is the only three-component yarn formula of its kind. Super Yarn™ was designed to make our turf, durable, safe, and sanitary.
First is a super effective antimicrobial by Sanitized® which prevents fungal and bacterial growth and prevents stains and odors caused by pets.
Next DualChill™ IR reflective technology's capability to function as a thermal buffer for the fibers strengthens them, making them more tough and durable over time.
Lastly, StatBlock™ is a carbon-based anti-static substance that is molecularly bonded to turf fibers and suppresses static electricity accumulation.
Our commercial customers love the time and money-saving benefits of SYNLawn® artificial grass. Our UV stabilized yarns are exceptionally resilient to fading resulting in beautiful colors for the many years to come.
Thanks to our eco-friendly designs, no longer will you need to consistently maintain your landscape meaning you can leave behind your lawn equipment and save money on paying crews to come on a weekly basis because your lawn will always look its best. You will be doing your part to contribute to a cleaner environment and save gallons of water as well as reduce carbon emissions.
Our products have been used to create PGA-caliber golf courses, dog parks, playgrounds, residential landscapes and so much more.