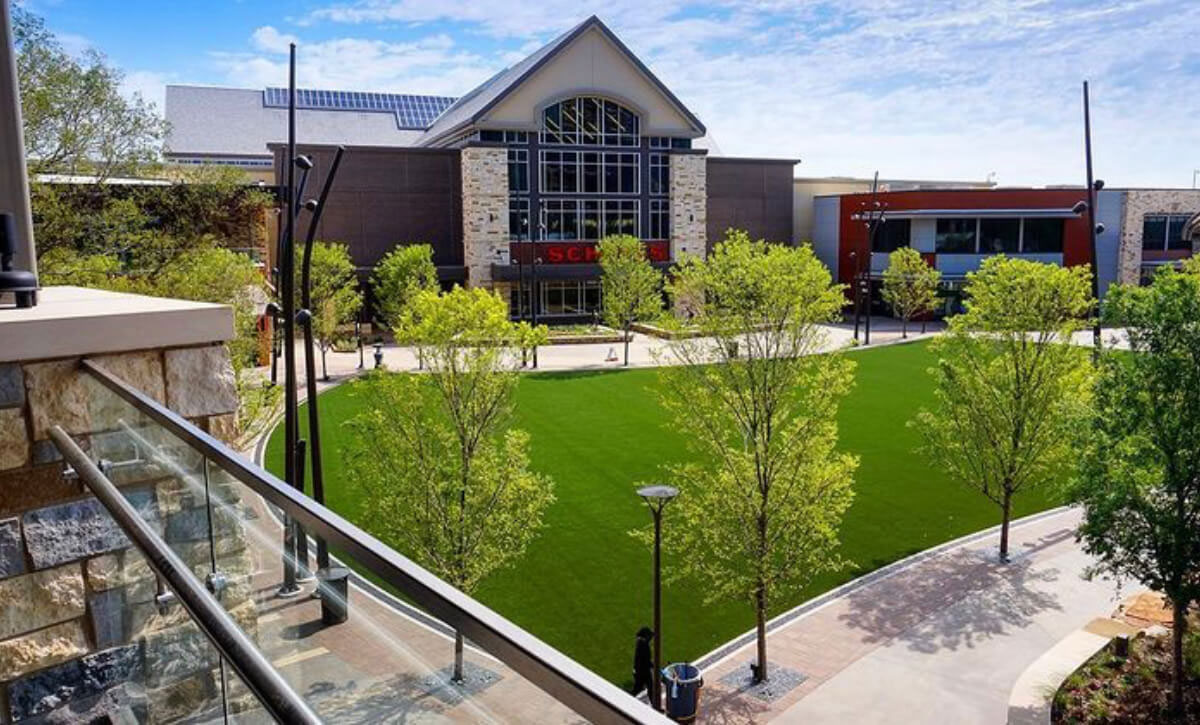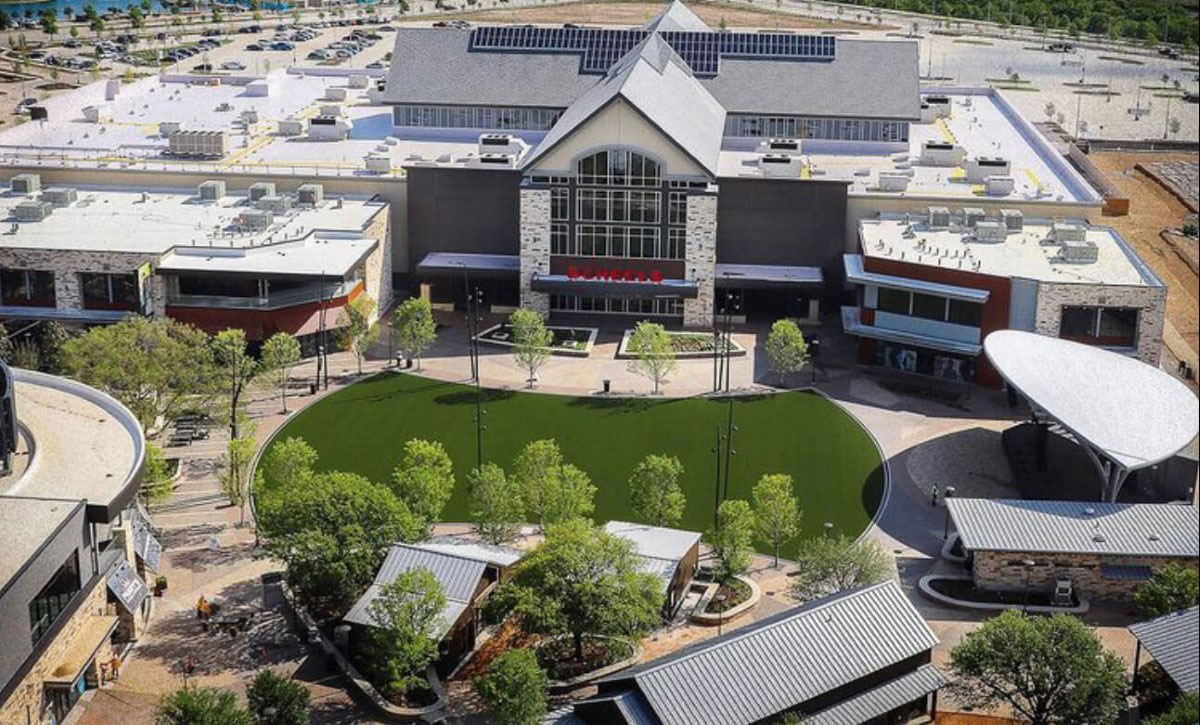 Location: The Colony, Texas
Project Size: 19,000 square feet
Product Used: SYNTipede 343
Installation Time: 3 weeks
Maintenance: Blow debris on a weekly basis, power brooming and infill replenishment twice a year
An extremely durable artificial turf that features a medium pile height for enhanced durability, UV stabilizers, a delustering agent, and our proprietary Super Yarn™ turf yarn and soy based EnviroLoc™ backing system. SYNTipede 343 was chosen for this installation because it combines exceptional strength and resilience with a true-to-life look even under intense traffic. SYNTipede 343 is an ASTM E108 Class A fire-rated product designed to prevent fires from spreading and to expand the amount of time between ignition and first responder arrival. Additionally, SYNTipede is backed by IPEMA certification, ADA compliance, an unrivaled limited lifetime warranty, and is perfect for high traffic areas, commercial landscapes, pet areas, public playgrounds, and rooftop installations.
Synthetic grass is the best choice for commercial landscape installations because it offers exclusive technologies and features not found in competing turf products. Our artificial turf raises the bar when it comes to environmental standards, realism, and technological advancements within the industry. Our patented Super Yarn™ technology combines three exclusive features that make it the safest and cleanest option for artificial turf installation. Sanitized® antimicrobial is added to Super Yarn™ to eliminate 99% of bacteria, prevent the growth of mold, pet odors, and new bacteria. Next, DualChill™ IR reflective technology is added to prevent infrared light from being absorbed into turf fibers that cause fading while enhancing the lifetime of our products. Finally, StatBlock™ anti-static is molecularly bound to face fibers to prevent the buildup of static electricity.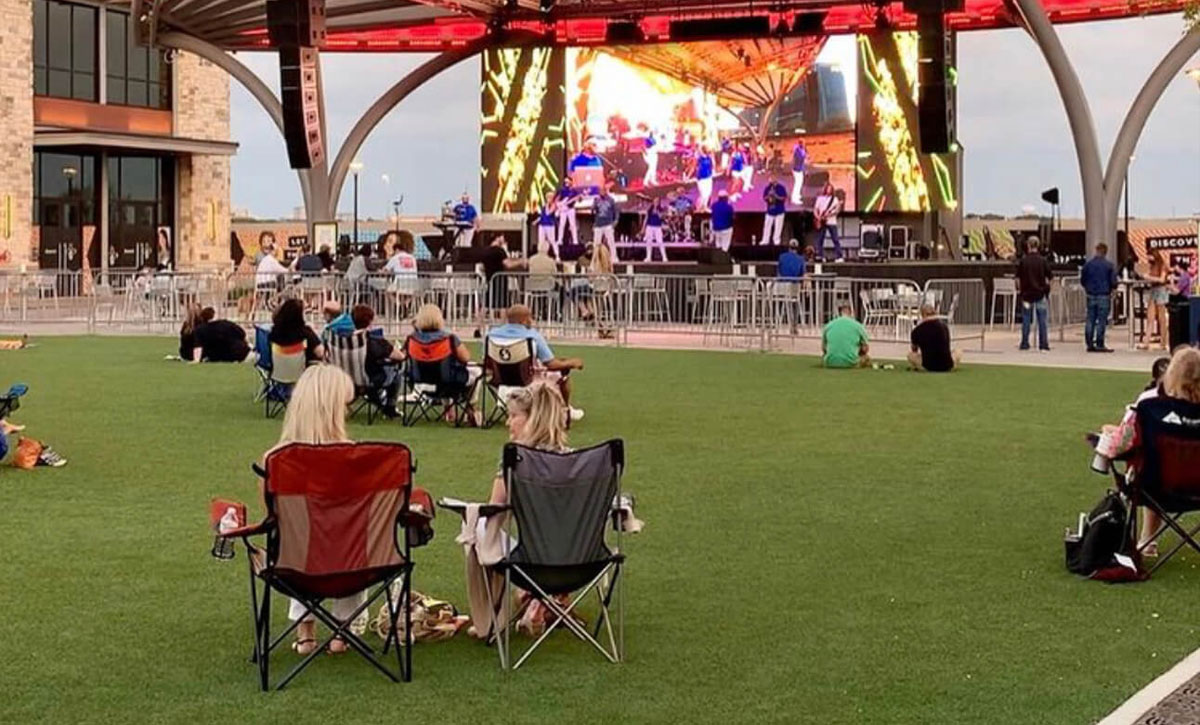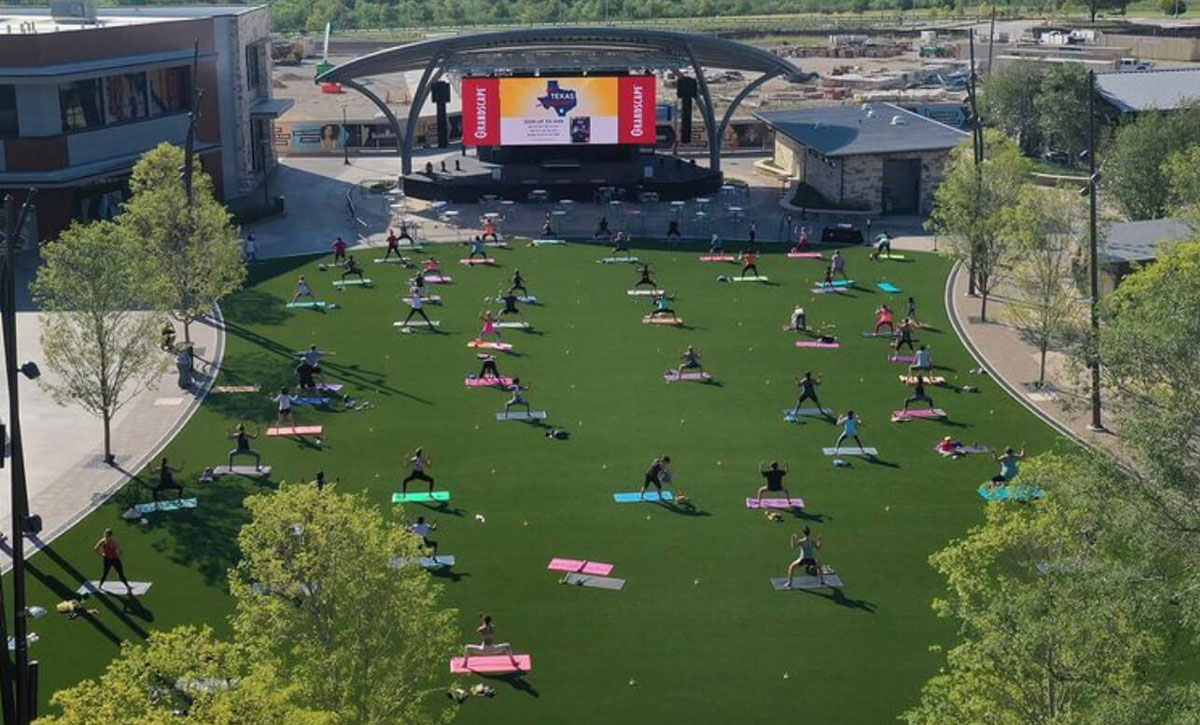 All SYNLawn® turf products are manufactured in the United States of America at our manufacturing plant in Dalton, Georgia. We collaborate with US soy farmers to develop soy-based alternatives to traditional petroleum polymers widely used in turf backing. To further expand on our commitment to sustainability, we make all of our products from plant and bio-based materials such as soybean oil and sugar cane. SYNLawn® artificial turf is nearly maintenance free, saving you money on lawn equipment while significantly reducing your carbon footprint. With no more watering requirements, you will save thousands of gallons of water year after year. In addition, since SYNLawn® turf is recyclable, our turf won't contribute to growing landfills.