LaCenterra at Cinco Ranch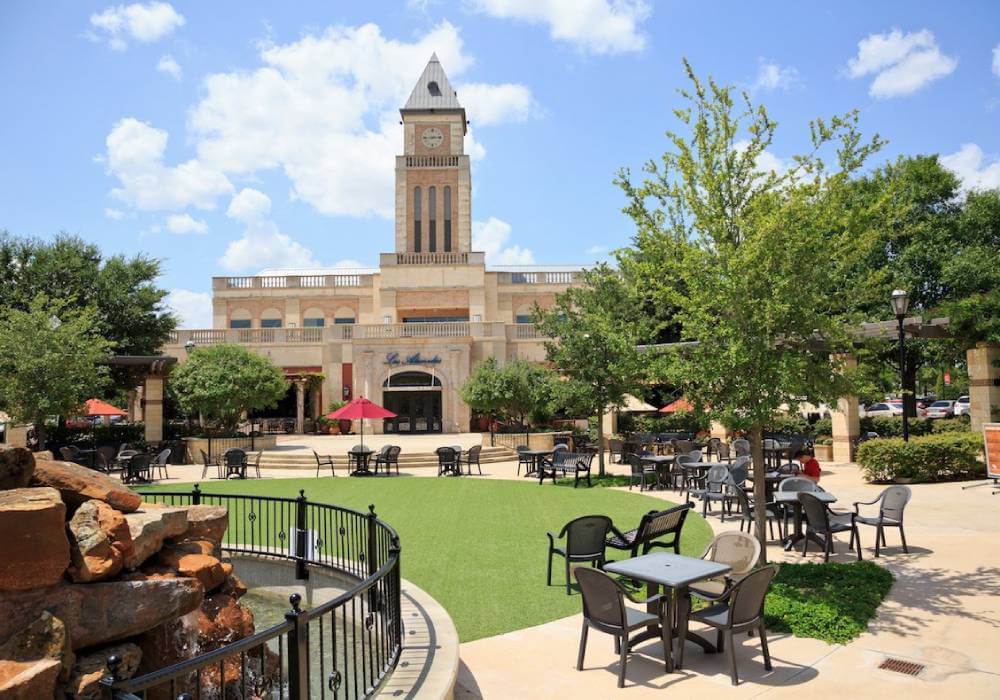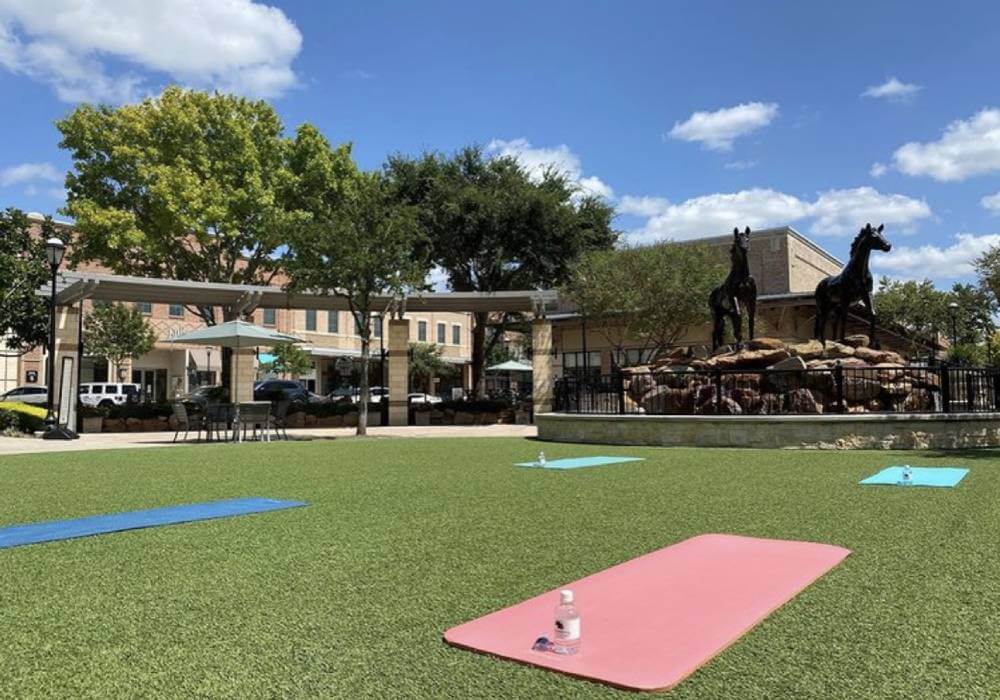 LaCenterra at Cinco Ranch
Total Square Footage: 10,700 between the two areas
Product Used: SYNAugustine X47 in Amphitheater and SYNTipede 343 in Fountain Area
Maintenance Info: Bi-annual Maintenance
LaCenterra at Cinco Ranch is a 34-acre, 300,000-square-foot mixed-use development featuring 271,000 square feet of retail and restaurant space.
It is located at Cinco Ranch, in Katy, Texas, near the intersection of Grand Parkway and Cinco Ranch Blvd. Blending uptown style and old town charm, LaCenterra at Cinco Ranch is a prime destination for shopping, dining, live entertainment, and retail outlets.
This popular destination features almost 11,000 square feet of our SYNAugustine X47 located at LaCenterra's amphitheater and SYNTipede 343 in the fountain area by the infamous horse state.
Our Houston artificial grass brings superior durability and realism, exclusive technologies, and exceptionally high safety standards.
The dense thatch of these artificial grass solutions offers extreme resiliency to areas where heavy foot traffic is present.
SYNAugustine X47 and SYNTipede 343's UV stabilized yarns preserve the beautiful colors and natural appearance of these two landscapes.
No longer will you have to be conscious of muddy footprints, turf fibers shedding, holes tearing, or general maintenance that would be required of traditional grass. LaCenterra will remain beautiful all year long.
SYNAugustine X47 combines soft, dense Omega multi-colored grass blades to create a one-of-a-kind artificial grass solution. This turf option offers less shine and a 100oz face weight that makes this variety one of the most significant upgrades on the market.
Additionally, SYNAugustine X47 is offered in delustered olive, apple, and field green with thick beige thatch. Superior durability in high-traffic areas is what separates SYNTipede 343 artificial grass from the competition.
The ideal grass for a wide variety of applications where durability and dependability are critical, including playgrounds, pet areas, rooftops, lawns and more.
With the addition of our proprietary Super Yarn™ technology. SYNAugustine X47 and SYNTipede 343 are at the bleeding edge of technological advancement.
Combining one of the most impressive antimicrobials by Sanitized® for destroying bacteria and preventing infections, DualChill™ technology that acts as a thermal shield for infrared light, preventing our hues from fading, and our impressive StatBlock™ molecularly bound anti-static ingredient.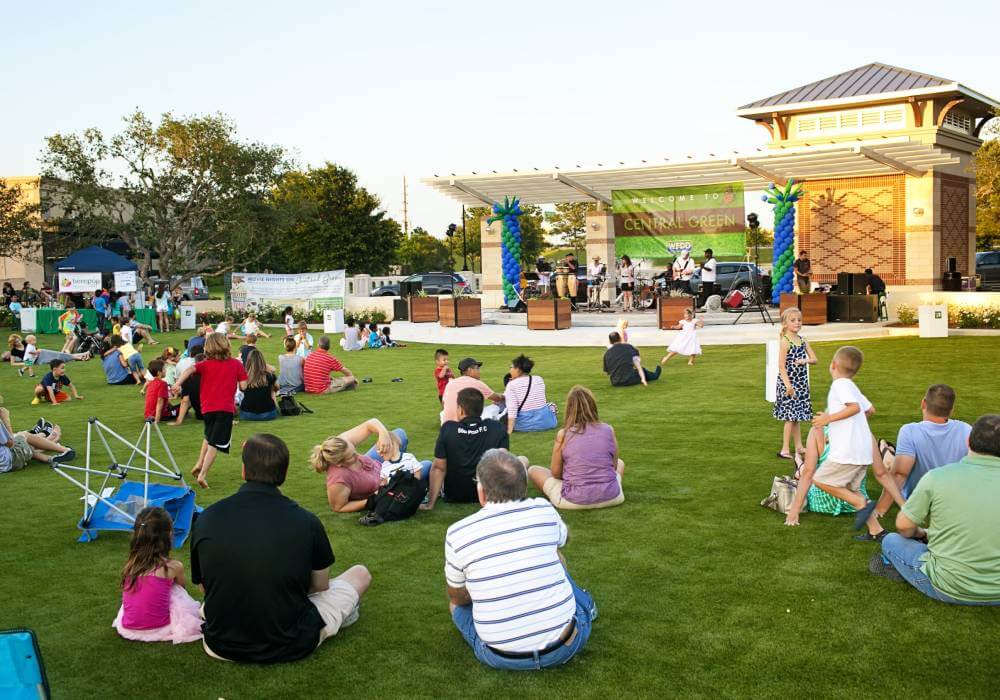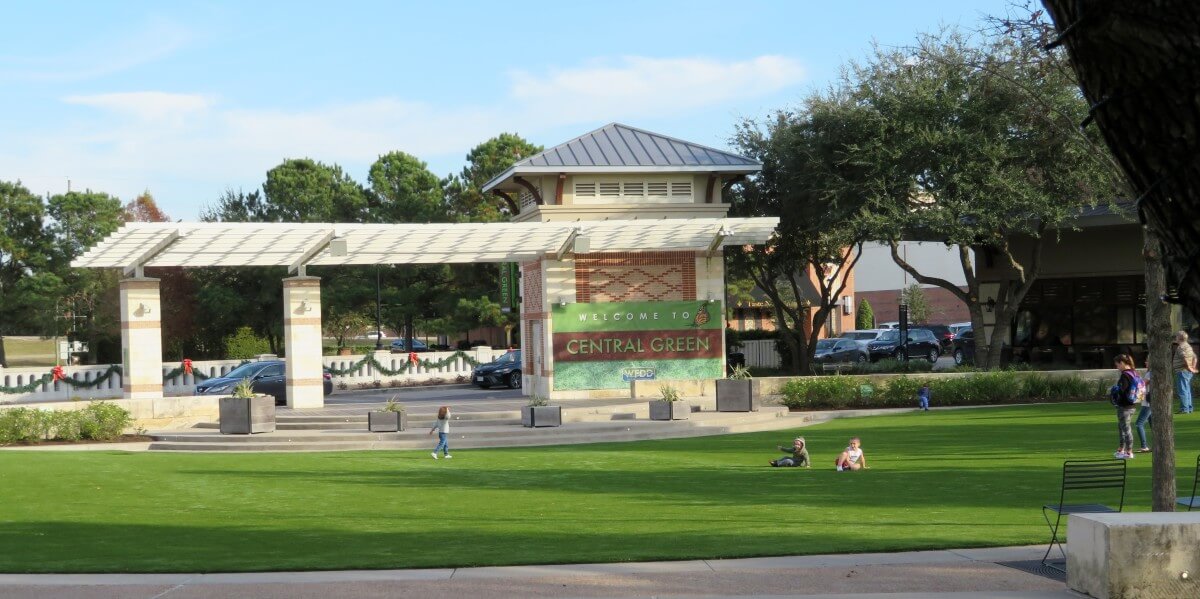 At SYNLawn®, we believe in creating products that are environmentally conscious. We partner with US soy farmers who work with us locally to help us substantially reduce the implantation of petroleum-based materials.
By utilizing soybean oil, sugar cane, and more, our products become recyclable and reduce landfill impact. Our EnviroLoc™ backing system is a wonderful example of this.
EnviroLoc™ secures your turf so shedding is not an option, thus eliminating the need for repair of your lawn. Without the need for maintenance, you will save money on your water bill and conserve water throughout the year and eliminate carbon emissions from lawn equipment.
Every day, LaCenterra is visited by thousands of guests. Although, high-performance and durability are on our list of objectives, another that ranks high in our minds, is safety.
Guest of all ages come to LaCenterra to shop, eat, and enjoy themselves, however, the possibility of accidents is always present. These products boast IPEMA certification and will help prevent injuries that may occur no matter your age, including falls from unpleasant heights of 10 feet.
Furthermore, in any commercial or residential setting, fire safety is also a must. Having a Class A fire rating will reduce the fast burn of fires and allow first responders the time they need to arrive and put out the blaze, thus, reducing burns and property damage.