You probably already know that residential turf will get your lawn in the best shape without all of the maintenance.  However, there are some considerations to make and mistakes that should be avoided if you will be installing artificial turf.    
1. Do Your Research
Before you even start the process, you need to conduct some research.  You may think that installing artificial grass looks easy, but there are many considerations to achieve a great looking lawn.  The first place to assess the area that you will be installing the turn in. Then you will be able to decide the type of artificial grass to use and how much you will need of it.  Depending on labor and materials a 500-square foot lawn can cost anywhere from $3,207 to $6,990, including labor costs. 
2. Make Sure the Ground is Even
It is very important that the surface that you will be working on is level.  Examine the area that you would like to put the new turf in. Does it have any uneven areas or is it mostly level?  Ensure that the landscape is even before you begin the installation process.  Remove any tree roots and build up any areas that are lower than the rest of the lawn.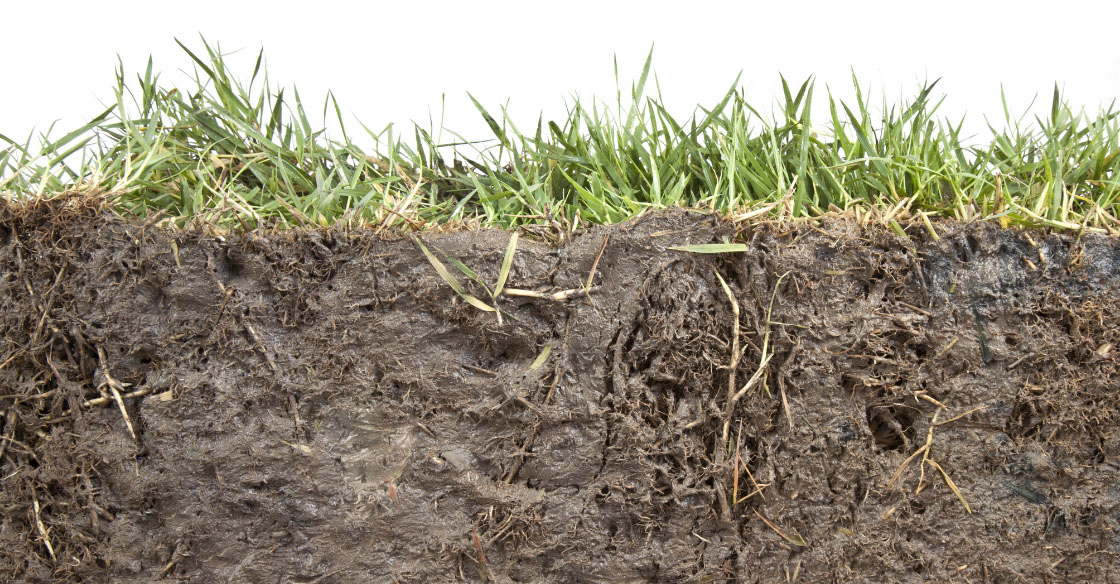 3. Check for Drainage Issues
An artificial lawn will be ruined if there is no proper drainage in the area.  An area prone to pooling needs to be dealt with before the turf goes down. Laying base materials under the grass will help the area drain quickly and effectively.  If the surface is really not conducive to installation, you may want to consider professional turf installation to ensure it is done correctly.
4. Add a Weed Barrier
Once you have cleared the area from any vegetation, you have to ensure that grass, weeds, or plants won't grow back under the turf.  The weed barrier is a layer of fabric that goes underneath the turf to prevent anything from getting through. Without a weed barrier, weeds and other vegetation will push through the turf.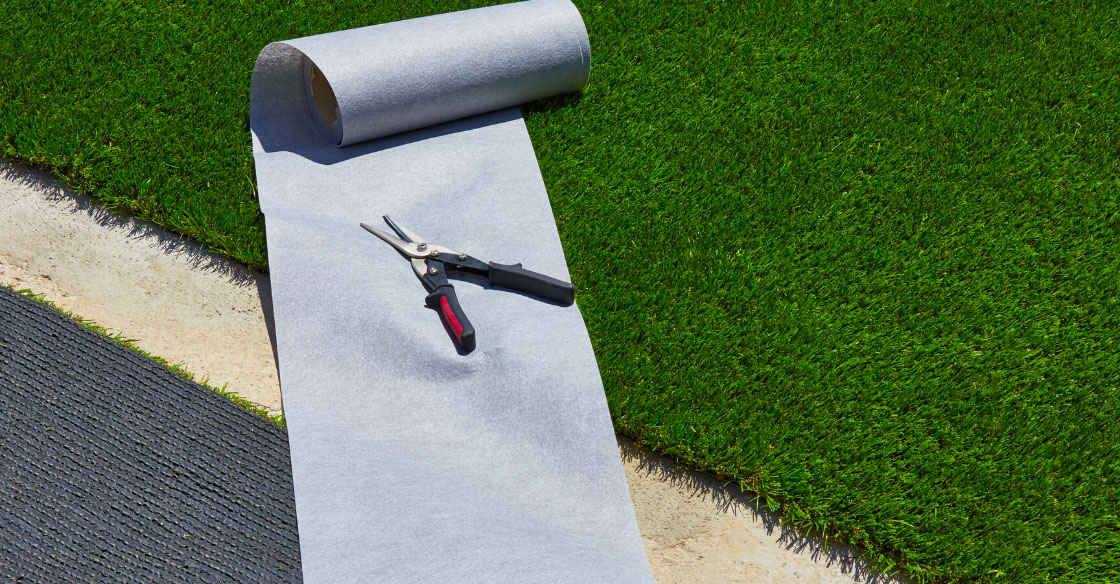 5. Roll It Carefully
When artificial turf is not evenly joined, the lawn's appearance will be lumpy.  Once the turf has been laid, it is very difficult to correct this mistake. In order to avoid this disaster, make sure the joins between the rolls are even and tight.  
6. Secure the Edges
It's all about the details of the lawn that make it look perfect.  The edges of a lawn should be secure so that they do not curl up at the corners.  Not only is this a hazard to anyone walking on the lawn, but it also allows things to get underneath the lawn.  Contact the experts at SYNLawn today for any questions or concerns.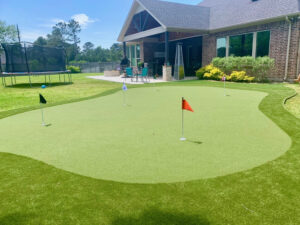 At SYNLawn Houston Artificial Grass, the popularity of our artificial grass is continuously on the rise in Houston, TX. Many residents are excited to make the change from traditional grass due to the many benefits our synthetic alternative has to offer. However, many homeowners and business owners still have questions about artificial turf and whether…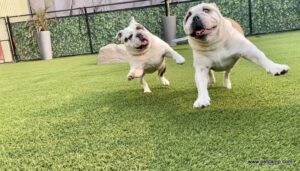 Your pet holds a special place in your heart and because of that, we as owners aim to give them the best that life has to offer so that they can stay happy and healthy. As a result, we designed Houston artificial grass for pets to accommodate them in every way and all of your…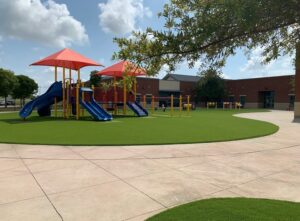 Playgrounds are a wonderful place for our children to exercise, unwind after school and on the weekend, make new friends, and explore their imagination. In an ideal world, we would design all playgrounds with surfaces that have their best interest in mind, but many are made with materials and components that tend to be a…