Growing grass is one thing, but SYNLawn makes things easier with its artificial turf products. When it comes to acquiring artificial turf, you would want to know what you are getting yourself into. Whether it be a residential area or elsewhere for commercial use, the turf could improve the overall look of the place and benefit you in numerous ways.
It can seem like a bit of work looking into buying artificial turf, but the process is pretty straightforward. Below is a guide on how you should tackle this new chapter, which could be good for you or your business in the long run.
Location of Turf
First, consider where you would want artificial turf installed. An obvious place would be the lawn, but perhaps you would even want to put it on a roof deck or patio. Aesthetically, the turf would look much better than just concrete, including that of a pool deck. If you have a pet that needs somewhere to roam around, there are artificial grass pet solutions for that. Take note of the size of the pet for future reference.
Artificial turf would also be safe for kids on a playground. And for adults who like to play golf, green putting is another area that one can take into account.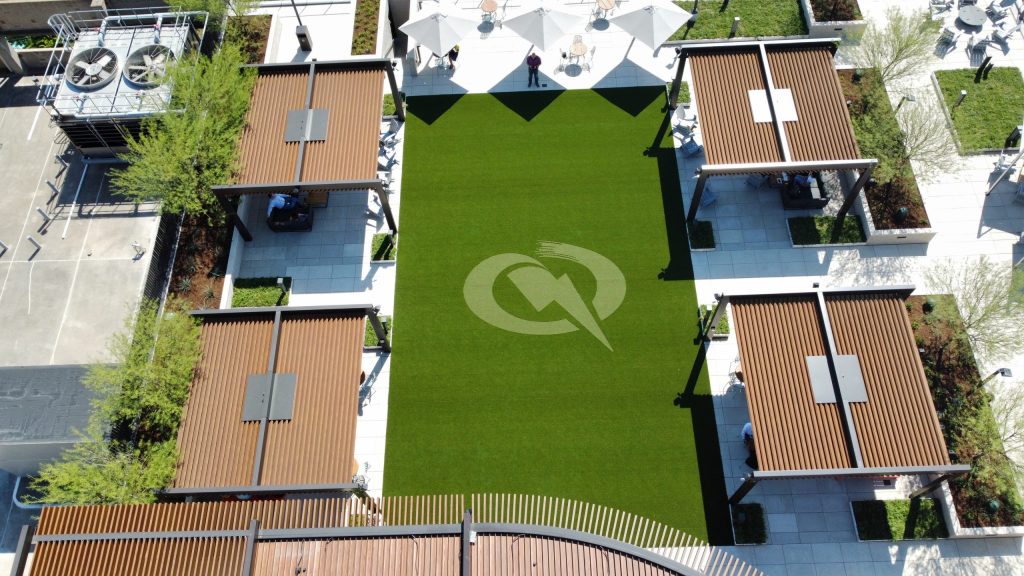 Consultation
Before buying artificial turf, get a consultation, which would be free. To get information about applications, designs, and installations, get in touch with SYNLawn. The phone number for the Houston-based one is (832) 494-8333. Once you call that number, schedule for them to arrive at the location for which you are considering adding artificial turf.
Once a representative examines the area, they would be able to talk to you about the design that they would have in mind, as well as how much it would cost. Contact SYNLawn regarding a free consultation via the "Contact" section of its website.
Think About the Benefits
After hearing the price, think over possible benefits that would make the turf installation worthwhile. Two-thirds of water consumption in America typically results from watering the lawn. The average water consumption by an American family is 320 gallons per day. Approximately 30% of that (or around 96 gallons) is used outdoors. Over 50% of that outdoor may go to watering the lawn. It seems like a lot of water to use, and that is just for a lawn alone. Imagine a larger area.
With SYNLawn's artificial turf, you would not need to worry so much about such maintenance as watering or planting. And it would certainly not make a good home for pests that one would normally find in grass. Plus, the artificial turf would be more durable, and you would not need to worry about grass stains.
Purchasing
Once you are confident about what you want and have an idea of what the price would be, then you are ready to go through with the artificial turf purchasing process. Also, check out the monthly specials on the SYNLawn website. For example, you might be able to get in on a maintenance package deal for cleaning or refreshing your turf, whether it be a lawn, pet area, or putting green. Whatever areas you have in mind for artificial turf installation, rest assured knowing it is covered by the professionals of SYNLawn.
Okay, so you've done your research, chosen your turf company and now you're ready to take the plunge and purchase your turf. Now what?
Everyone knows that artificial turf is the easiest way to get a perfectly manicured lawn in an instant and here at SYNLawn, we've made the purchasing process just as easy.
We've put together a comprehensive guide that will tell you everything you need to know about the artificial turf purchasing process so there are no surprises down the line as you gear up for your brand new lawn.
Choose a Location
The first step in the purchasing process is selecting a location for your turf. Turf can be installed in lawns and landscapes, pet areas, backyard putting greens, playgrounds or rooftops & patios. The location and purpose of your turf determine the type and amount of turf you'll need.
Once you select your turf site you'll need to measure the area. If you have a perfectly rectangular space, you can just multiply the width by the length to find the total square footage of synthetic turf you'll need. If you're working with an abnormally shaped area, you can use a piece of graph paper and draw the area to scale to get a rough estimate. If you're worried about measuring incorrectly, please reach out to us and we'd be more than happy to help you get an accurate estimate.
Regardless of the size of your turf site, we recommend that you purchase at least 5% more turf than you actually need for cutting and shaping purposes.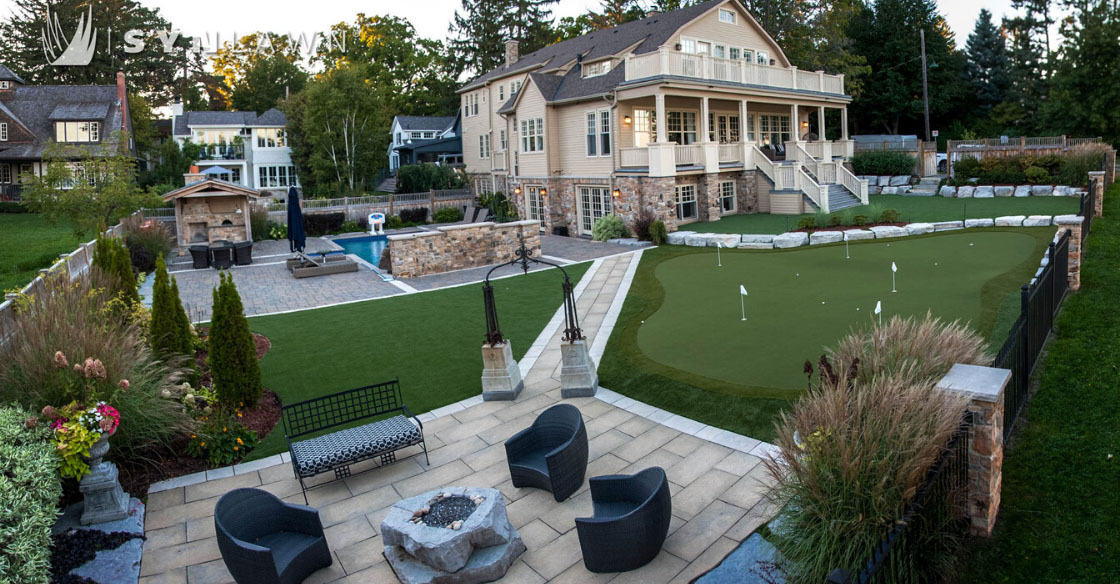 Schedule a Free Consultation
Once you've determined your turf site and gotten a rough estimate of the square footage you'll need, you'll want to schedule a free consultation.
During this consultation, one of our representatives will work with you to create the perfect application, design, and installation plan for your specific turf site. This is also when you'll receive a cost estimate for your project.
A professional consultation is an extremely important part of turf purchasing because it allows the client and the distributor to get on the same page early in the process. This ensures a smooth and worry-free installation process further down the line.
Browse SYNLawn's Monthly Specials
Each month, SYNLawn offers monthly specials on its products and services. These specials often bundle our turf products with maintenance services for an affordable price. Investing in these packages can not only make your turf cheaper but can also offer professional maintenance assistance while you're getting a feel for your new synthetic turf. Speak with your representative during your consultation about taking advantage of these specials before making your final purchase.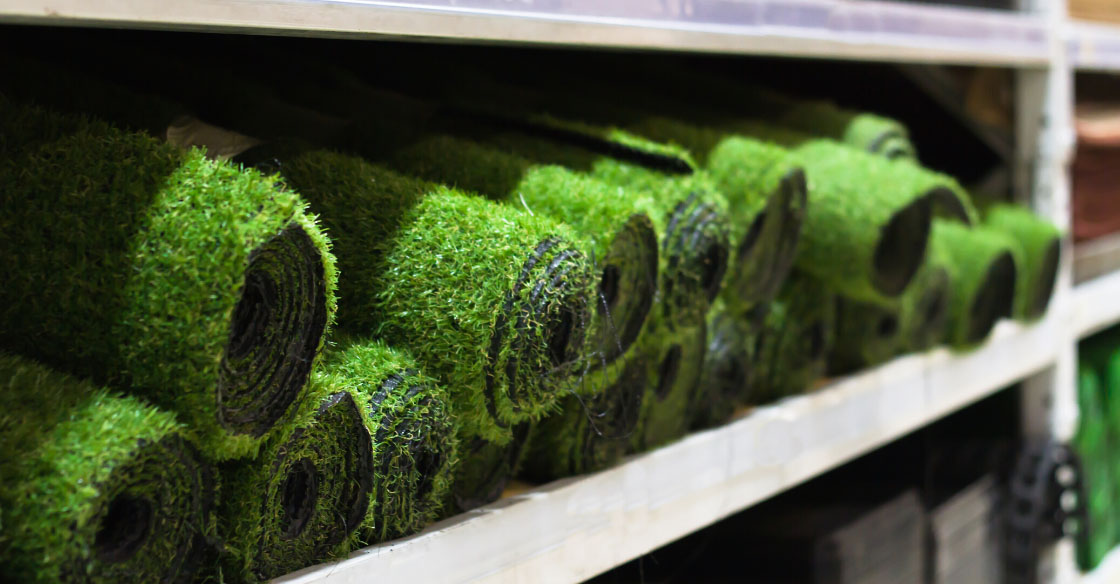 Purchase Your Turf From SYNLawn Houston!
After you've selected your location and consulted with a representative, you're finally ready to purchase your turf! We know that artificial turf purchasing can be a huge undertaking so we're here to support you every step of the way. Give us a call at 832-753-6161 or fill out this form to get started on purchasing your turf today!