As schools and cities consider how to best keep kids safe at parks and playgrounds, there are many surfacing options to investigate. From turf to sand to other surfaces, playgrounds and sports tracks need something safe and easy to care for. 
The SYNPour Poured in Place system can keep people safe while looking and feeling great. Mixed on-site and poured onto the play or sports surface, SYNPour brings advantages for all kinds of organizations. Create a unique, accessible, and safe space for the community to come together.
Learn about SYNPour surfacing options, and how it can be used in many outdoor applications where kids and adults run, train, and play.
What is SYNPour Surfacing?
SYNPour is a surface solution for playgrounds and athletic courts. It's used on school and public playgrounds, as well as tracks and sports fields at schools, universities, and municipalities. 
It's a "poured in place" solution available in many colors so that it can match the equipment or theme of the space (like school or team colors). It's very customizable, so if you have a unique shape or want to include a logo or design, SYNPour can accommodate that. 
SYNPour can even be used in indoor play, training, and sports applications! Gyms or indoor training facilities can use this system to create a safe space for fitness and play.
What are the Advantages of SYNPour Surfacing?
For playgrounds, sport surfacing, and walking tracks, comfort and safety are key desires. It's important for surfaces to be even, durable, and padded when used for play, training, and competitions. 
SYNPour creates a safe but stable environment for professional athletes, joggers and walkers, fitness junkies, and kids playing tag or jumping from the swing set. By bringing together safety and accessibility with customization and maintenance, SYNPour has benefits and advantages for organization staff and the users of the playgrounds or sport surfacing.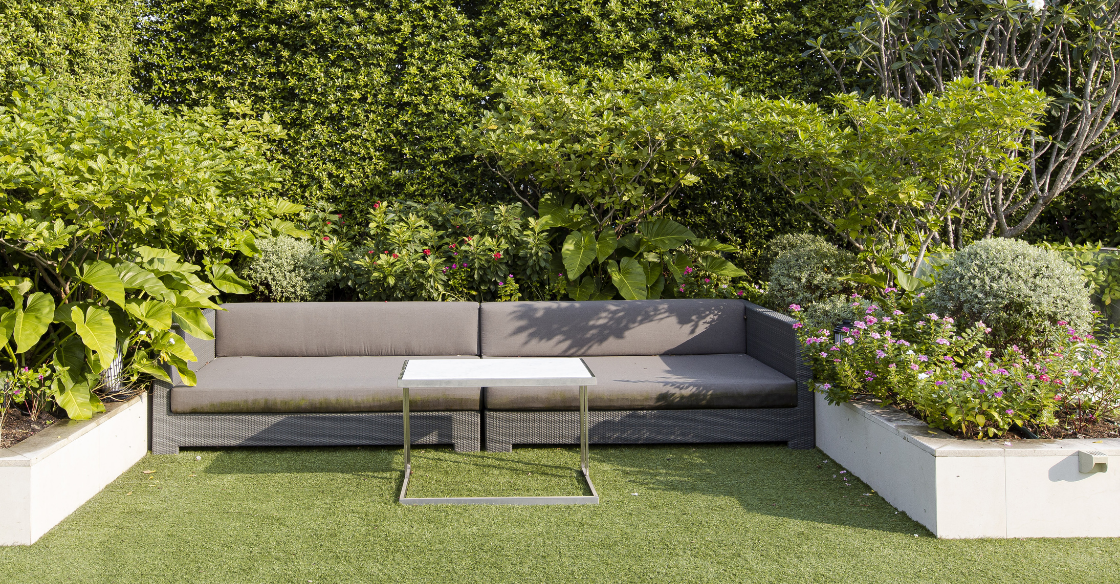 Safety
Whether it's an elementary school student jumping from the swing at the end of recess or a runner training for their first marathon, SYNPour protects from injury. The padded, soft surface gives a place for kids to jump and fall. It also protects from joint strain or injuries that may occur during training.
Customization
Because it comes in many colors and can be poured into any shape or size, SYNPour is completely customizable. Match the colors to your school, city, or sports team's colors. Create designs like fun shapes for a playground or the mascot for a sports facility or school. Use different colors for lanes on a walking or running track.
Weather Resistant
Because SYNPour is a form of artificial turf, it won't get as muddy as natural grass does during storms. With a drainage rate of 30 inches per hour, standing water won't be much of an issue, either. The surface is heat and UV resistant, fighting off long term sun damage. No matter the weather conditions in your area, outdoor SYNPour applications will continue to be safe and usable.
Accessible
With synthetic turf options like SYNPour, playgrounds and sports complexes can be more accessible to people with mobility challenges. The surface is soft and smooth, allowing wheelchairs and walkers to navigate the area more easily. This can be especially appealing for locations with ADA requirements and playground facilities that want to ensure everyone can use them.
Easy Maintenance
A big draw for synthetic turf products is the low maintenance costs and time. No mowing, fertilizing, seeding, or spraying pesticide. No need to water each week or mow to keep it looking great. SYNPour requires very little maintenance — just spraying and removing debris as needed. 
Get SYNPour Surfacing Today
For schools, universities, sports complexes, and community playgrounds, SYNPour provides a great solution to surface challenges. Synthetic turf experts can identify the right products for each application, and understand the specificities that go into each design. Just like all synthetic turf products, SYNPour features benefits that can outweigh the costs for most organizations. 
Fill out this form to learn how the SYNLawn Houston experts can help you find the right colors, design, and products for your SYNPour surface.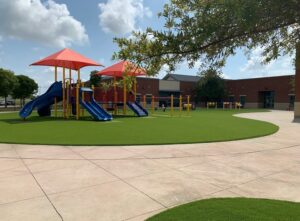 Playgrounds are a wonderful place for our children to exercise, unwind after school and on the weekend, make new friends, and explore their imagination. In an ideal world, we would design all playgrounds with surfaces that have their best interest in mind, but many are made with materials and components that tend to be a…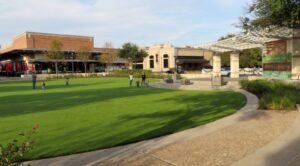 Here at SYNLawn Houston, we pride ourselves on providing the most luxurious artificial grass products for all of Houston, Texas's commercial landscaping needs. We have created an impressive reputation as the leading manufacturers and installers of synthetic grass for residential and commercial customers throughout Texas. Our Faux Grass Is Perfect for Your Commercial Needs We…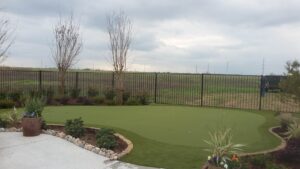 As you continue to spend more time at home and make upgrades to your home to make it into an oasis you truly enjoy spending your time, you may be looking for your next big renovation project. For some, these renovations are purely for personal enjoyment. For others, they are for future benefits, like an…