Artificial turf can be a considerable upfront investment for many homeowners and businesses. Still, the benefits outweigh the costs by a long shot, as many find that artificial turf pays for itself within three to five years. Given that artificial turf lasts up to 20 years, homeowners enjoy 15 or more years of very low lawn maintenance costs, not to mention drastically reduced work! 
When choosing a synthetic lawn, understanding your financing options makes the process less stressful. From selection to installation, professionals are trained to help. Your options for artificial turf financing open up incredible opportunities for home value enhancement.  The majority of homeowners, schools, and retail stores rely on financing to capture today's revenues while paying over years. Find out all you need to know about financing for your new artificial turf installation here.
9 Facts About
Artificial Turf Financing
With so many uses and locations for synthetic turf, you can imagine that financing options, terms, and payments vary drastically. In just a few years, most people and businesses break even on the cost of the turf when compared to the amount they would spend to grow and maintain natural grass. 
SYNLawn has partnered with PNC Vendor Finance to provide artificial turf financing that makes the home or business of one's dreams possible . . . and soon! 
100% Cost Coverage
The entire cost of artificial turf — from materials to installation to taxes — can be covered by the financed amount.
Low Monthly Cost
Synlawn's financing partner does not require an upfront investment. Just fit the low monthly payments into your budget, pass the credit screen, and you can have your beautiful lawn within weeks.
Conservation of Capital
With 100% financing for your artificial turf, you have more to spend on home upgrades, hot tubs, and more.
Easy Budgeting
With artificial turf financing, you can budget in the long term to include this cost, as well as other expenses you have.
Fixed Payments
Fixed payments make it easy to plan, so you won't have to incur rate increases over time.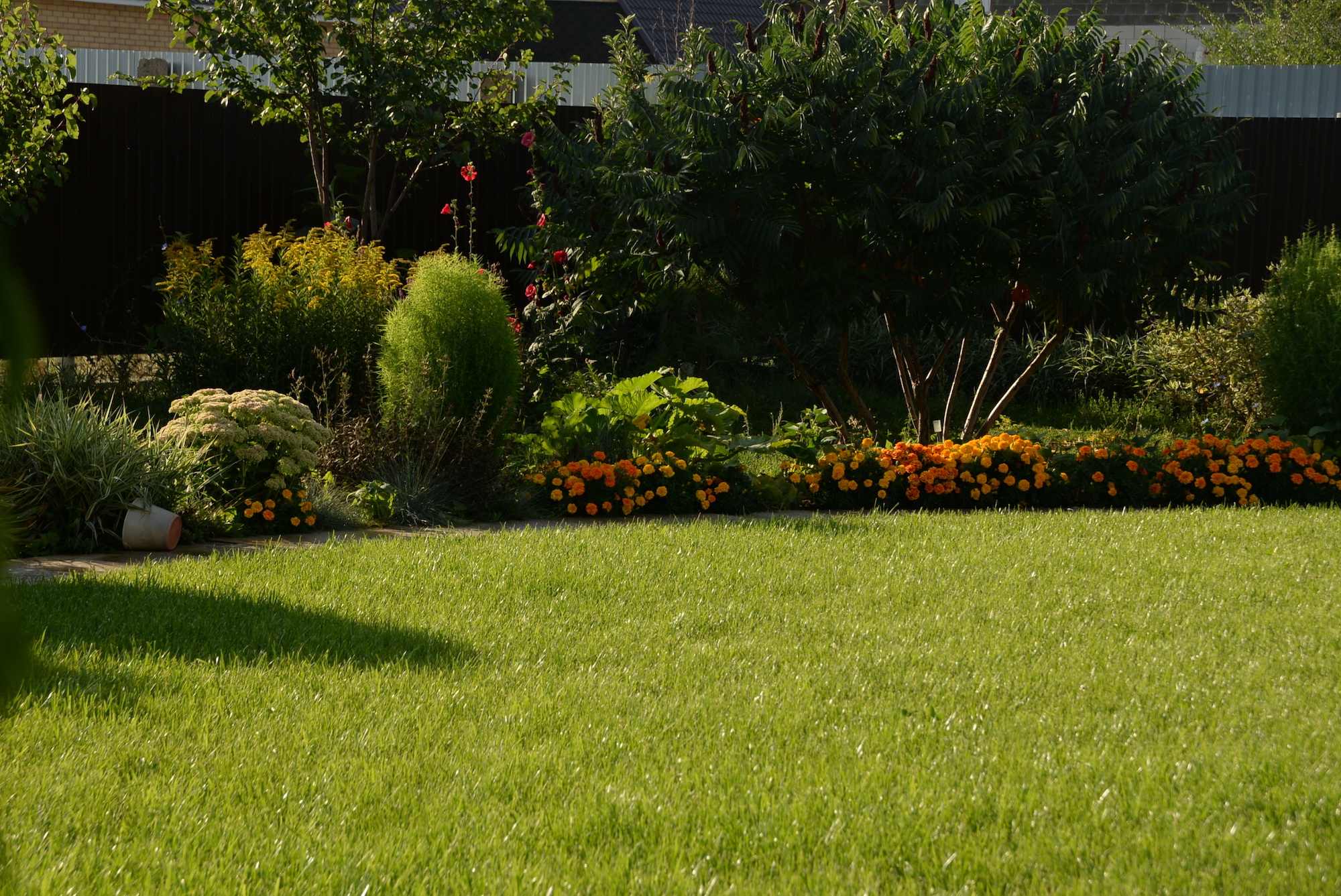 Flexible Terms
Depending on the project, cost, and your credit, financing terms run from 36 to 84 months. These flexible terms can help you find the right fit for your needs.
Flexible Payment Structure
The payment plans are structured to meet your cash flow, so you can settle on a plan that meets your needs and expectations.
Manufacturer Warranty
The warranty is passed directly to you, so you won't need to worry about manufacturing defects down the road.
Credit Preservation
With a PNC Vendor Finance agreement, you don't need to tie up your other bank lines of credit. You can keep those lines open for other projects.
Benefits of SYNLawn and PNC Vendor Finance
When you partner with SYNLawn and PNC Vendor Finance for your artificial turf project, you will have the support for all phases of the project. 
SYNLawn can help you find the right turf for your space, and install it professionally so it lasts for years to come. PNC Vendor Finance can help you pay for it, without having to undergo the stress of a large financial investment right now or searching for a loan.
For many organizations, combining an artificial turf investment with cooperative purchasing makes sense. This allows organizations to choose from vendors who are vetted by other similar entities and ensures the best pricing. The SYNLawn-PNC Vendor Finance partnership allows cooperative purchasing options so companies, sports complexes, schools, and universities can get the projects started as quickly as possible to achieve results sooner rather than later . . . all while paying over time. 
Homeowners, schools, businesses, and more are turning to synthetic turf for ease of care and sustainability reasons. With most of the costs associated with artificial turf occurring at the beginning, it's important to understand financing options so you can get the right fit. SYNLawn Houston partnered with PNC Vendor Finance for just this reason. By offering competitive and flexible terms and payment plans, prospective artificial turf owners are able to get started on their projects more quickly. To start a conversation about your artificial turf financing needs, fill out this form to connect with the artificial turf experts at SYNLawn Houston.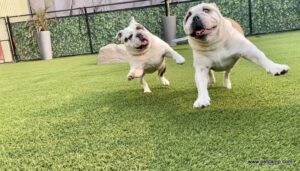 Your pet holds a special place in your heart and because of that, we as owners aim to give them the best that life has to offer so that they can stay happy and healthy. As a result, we designed Houston artificial grass for pets to accommodate them in every way and all of your…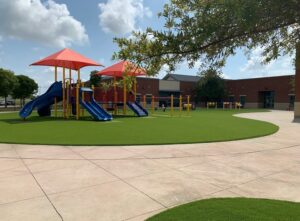 Playgrounds are a wonderful place for our children to exercise, unwind after school and on the weekend, make new friends, and explore their imagination. In an ideal world, we would design all playgrounds with surfaces that have their best interest in mind, but many are made with materials and components that tend to be a…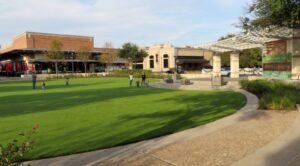 Here at SYNLawn Houston, we pride ourselves on providing the most luxurious artificial grass products for all of Houston, Texas's commercial landscaping needs. We have created an impressive reputation as the leading manufacturers and installers of synthetic grass for residential and commercial customers throughout Texas. Our Faux Grass Is Perfect for Your Commercial Needs We…