Your furry friend is a part of the family, and you want all family members to enjoy all spaces in the home. More, you want him or her with you while you enjoy your home. 
When you have a dog, an outdoor space for them is critical. If it's time to renovate the backyard, use these six tips to create a dog-friendly backyard. 
Dog-Friendly Backyard Landscaping Ideas
When planning for a pet-friendly backyard, consider implementing these landscaping ideas to ensure that your furry friend will be safe and have everything they need.
Dog Run
Utilize your side yard or a section of your backyard, specifically for your pets. Make your custom-made dog run comfortable for your fur friend and convenient for you. Make room for a shade structure, water, toys, and other elements, so it's the perfect space for your dog to run and play.
Shade or Shelter
After running around and playing by themselves or with you, your dog(s) need shade. You can find unique dog houses that can provide shade, or you can plant some large shade trees for resting under.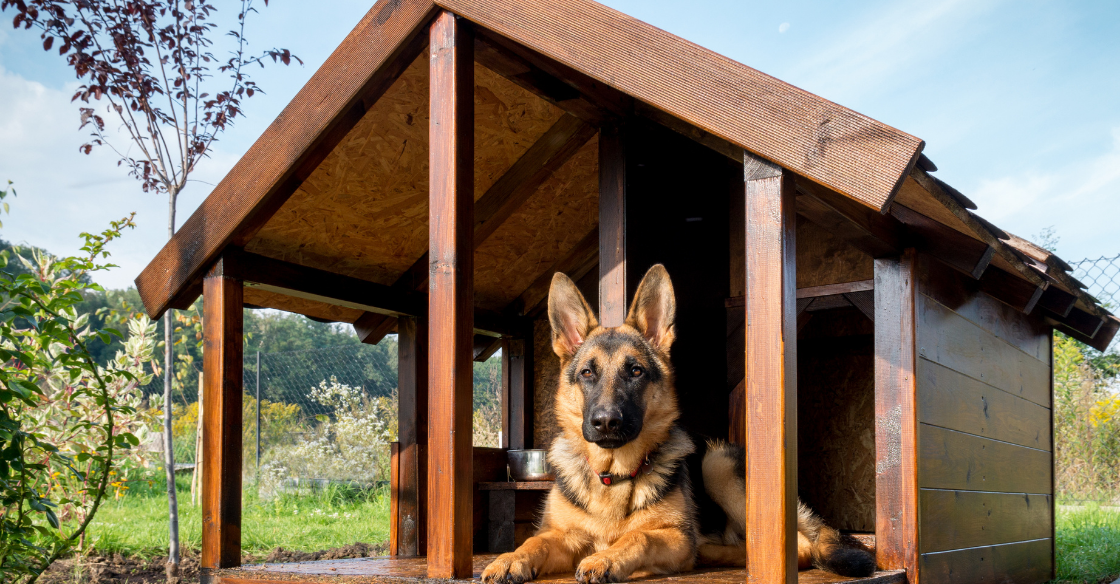 Water
No matter the time of year, your pets should have access to fresh water to drink when they're burning off energy and running around. While simple water bowls do the trick, a canine water fountain or water feature keeps water cool and clean. Some even add an interesting visual feature to your landscape. 
Turf
If you want to avoid the muddy paw prints tracked through your house after a backyard play session, turf for pets can help reduce the mess. Turf is safe for dogs, and when installed correctly, it won't be pulled up even by rowdy animals. It's also easy to clean up pet waste! When cleaning your artificial lawn, all you need is a normal household cleaner. Artificial turf can be used for the full lawn in your backyard or just in the dog run, depending on what your backyard looks like.
Boundaries
Especially if you plan to let your pup out in the backyard without supervision, you will want to have some boundaries in place to keep them in the yard and keep them out of places you don't want them (pools, gardens, and other places you want to keep dog-free). You can put up fences around the yard or create a specific fenced-off area where you will let your dog have free rein.
Plants
If you plan to have live plants around your yard or in a garden, be sure they are pet-safe! In the next section, we'll take a closer look at some of ASPCA approved dog-friendly backyard plants.

Dog-Friendly Plants for Backyards
If you want to have a garden in your backyard, it's important to choose pet-safe plants. Curious dogs investigate ALL the plants. Certain plants like Oleander can sicken and even kill dogs (and other animals), so it's important to understand which plants are toxic and which ones are safe. Even some growing vegetables can make dogs sick. 
These garden vegetables won't harm dogs:
Acorn squash

Cucumber

Zucchini

Honeydew

Oregon grape

Banana

Rosemary

Cilantro

Basil
Flower gardeners also must stay wary. These are safe for our fur friends:
Queen cup

Common snapdragon

African daisy

Holligold

Cape marigold

Sunflower

Cornflower
For plants not on these lists, references the ASPCA list of toxic and non-toxic plants for dogs (and cats) if you're unsure of a plant you're considering adding to your yard. 
Conclusion
If you're interested in the benefits of turf for pet owners when creating a dog-friendly backyard design, start a conversation with synthetic turf experts who have helped homeowners and pet lovers create awesome dog digs. SYNLawn Houston can identify the best turf for your pets and figure out how to incorporate a dog run or turf installation in your yard. Contact us using this form to get your questions about a dog-friendly backyard answered.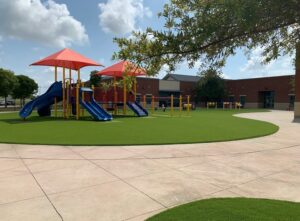 Playgrounds are a wonderful place for our children to exercise, unwind after school and on the weekend, make new friends, and explore their imagination. In an ideal world, we would design all playgrounds with surfaces that have their best interest in mind, but many are made with materials and components that tend to be a…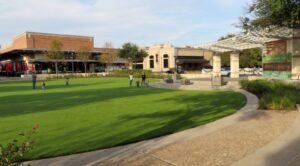 Here at SYNLawn Houston, we pride ourselves on providing the most luxurious artificial grass products for all of Houston, Texas's commercial landscaping needs. We have created an impressive reputation as the leading manufacturers and installers of synthetic grass for residential and commercial customers throughout Texas. Our Faux Grass Is Perfect for Your Commercial Needs We…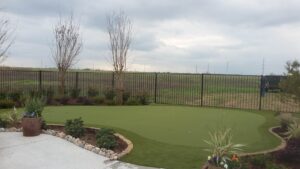 As you continue to spend more time at home and make upgrades to your home to make it into an oasis you truly enjoy spending your time, you may be looking for your next big renovation project. For some, these renovations are purely for personal enjoyment. For others, they are for future benefits, like an…