As the weather cools down in the fall, more people tend to spend time at home. That might look different for everyone – from more time curled up in bed with hot cocoa to more time spent on your patio.
If spending more time outside at home is appealing, it's not hard to create the perfect outdoor living space that you can enjoy with family or friends. 
Here are some design ideas for your Houston patio that can inspire you to create the perfect space for this fall.
Ideas for
Patio Designs
If you have an existing patio theme or know what you want the space to look like, figuring out how different pieces can fit into it can be challenging. If you don't have the theme picked out yet, it can seem even more difficult. Here are some patio design elements you can you as a starting point or the center of your patio. 
Fire Pits
A fire pit is a natural center point for a patio or landscape. It can be a gathering place for people and provide a relaxing atmosphere. There are fire pits of varying sizes, shapes, and even materials, so finding one that matches the look you're going for should be easy. 
Paving Paths
Bricks, natural stone, or other pavers can help create a flow of walkways around your patio. Different textures and colors can make your patio feel different from when it was just concrete or dirt. Give your yard more places for furniture or create space for people to walk to other landscape features, like the fire pit or garden beds.
Artificial Lawns
When using turf to decorate, it's important to remember that your lawn doesn't have to be a square. You can create unique shapes and features with artificial turf, and once it's installed, it's easy to care for! This will give you a beautiful green lawn year-round, and that can be a great landscape element for your patio or yard.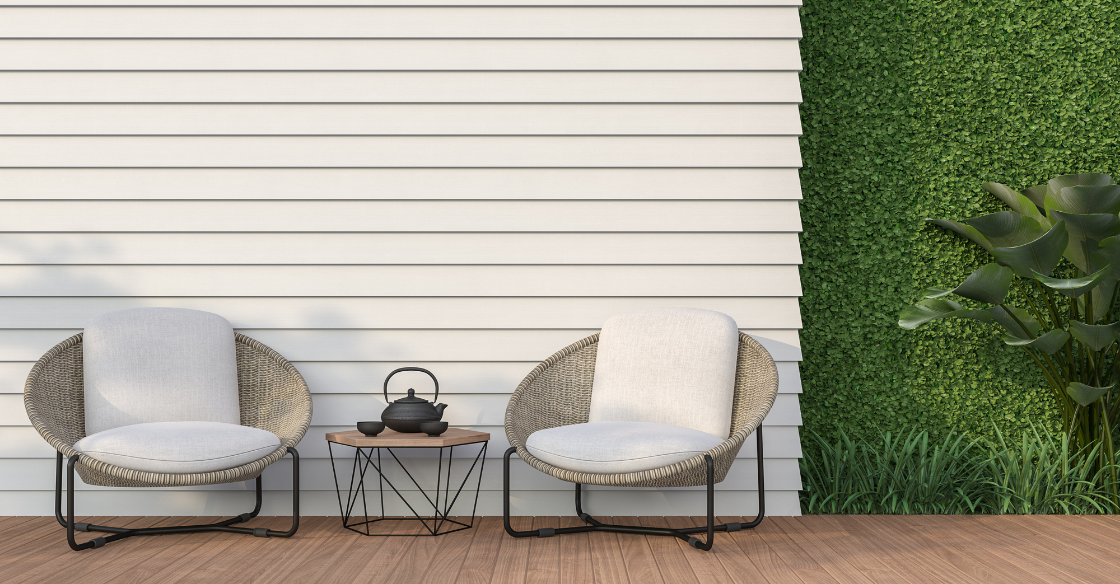 Patio Furniture
There are so many different types of patio furniture. Conversation sets, dining sets, folding furniture. Plastic, steel, wrought iron, wicker. You can find just about any shape, color, material, and combination of chairs and tables that you want. The patio furniture can be a center point of the patio or scattered around another patio feature. Find one that meets your needs and fits with the other parts of your patio (like turf, garden beds, fire pits, and lighting features).
Small
Patio Design in Houston
You don't need to have a large space to be able to take advantage of your patio. Even a small patio can be decorated and designed in a way that creates a usable, relaxing space. Here are some ideas that even small patio spaces can enjoy.
Heat Lamps
You may not have space for a full fire pit, but you can still bring warmth into your space with a heat lamp. Heat lamps can be small enough to fit on a patio table, so you and your loved ones can gather around it easily.
String Lights
If your patio is covered, hang up some string lights from the ceiling of the space. Even if it's not covered, it can be easy and fun to hang up string lights. Plus, string lights come in different shapes, colors, and sizes, so they can complement any theme your patio has going.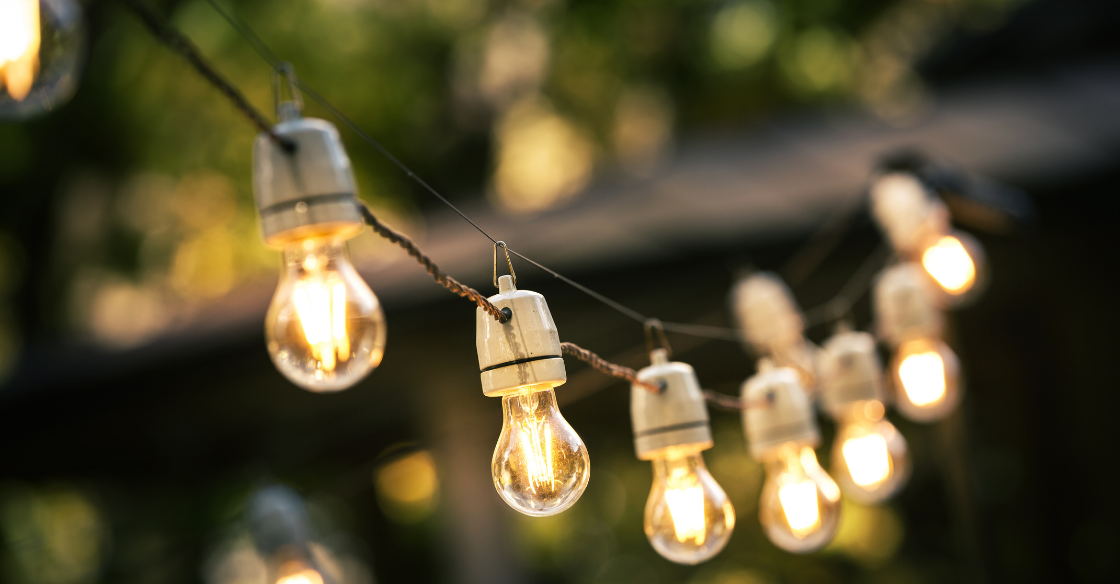 Artificial Green Wall
If you don't have the room for a full lawn, you can still have the ease of care and color that artificial plants can bring. There are many uses for synthetic grass, and a green wall is a unique way to use turf. An artificial green wall is a great solution for smaller spaces because they are installed vertically on the wall, taking up less space. 
Outdoor Artwork
Hanging some outdoor artwork on your small patio wall can be a great way to bring the season or your favorite view (mountains, ocean, etc.) into the yard. You can even swap out artwork seasonally or whenever you feel the patio needs a new look and feel. 
The Next Steps
If you are ready to add artificial turf to your Houston patio to enjoy the beautiful fall weather, SYNLawn Houston is ready to help. The experts at SYNLawn know how to help you add artificial turf to any landscape or patio design you have in mind, no matter how large or small the space. To discuss getting started with a turf installation, use this contact form.