When you buy an artificial lawn, you're investing in benefits that not only affect your family and your yard; you're investing in water conservation and the lowering of pesticides used in your local environment. Artificial grass will save you time and money when it comes to expensive and backbreaking labor, but it also significantly cuts down your home's water usage. 
Synthetic lawns also help in saving the surrounding air and soil from further pollution of harmful chemicals that usually come along with keeping a well-manicured, natural garden. Artificial grasses pay themselves off within a few short years of savings, but they can pay themselves off even faster if you were to opt for a DIY turf installation option. 
How Long Can I Expect My Artificial Lawn to Last?
While nothing quite lasts forever, it's a safe bet that whatever rough and tumble plans you and your family have in store for your new artificial lawn, it's sure to be up to the test. Modern synthetic grasses are healthy enough for families, animals, and activities of all sorts, and can maintain their beauty for years. However, some greens do outperform others when put to the test of time. 
Today's synthetic lawns are made of durable materials that last for years, no matter what weather or use they're put through daily. Polypropylene, jute, nylon, and polyethylene are all parts of artificial lawn construction. These materials not only make up the synthetic grass itself, but also the mesh backing that crucially holds everything together. These robust products do not break down or degrade over the years, even when put under constant, heavy use. Lawns constructed of these components can withstand fading, vast temperature fluctuations, and are stain-proof as well.   
Equally as important as the faux grass itself is the crucial mesh that holds the lawn together. The intricate design of the mesh provides a stable and durable foundation for grass that can withstand the test of life outdoors. This combination of craftsmanship and sturdy materials allows the synthetic blades of grass to look and feel natural. However, when putting your artificial grass to the test, the right infill can be the critical factor in its overall lifespan.
Which Infill is Right For My Artificial Lawn?
When purchasing your synthetic lawn, you have to ask yourself, "How am I going to use it?" The infill that you choose can play an essential role in the overall longevity of your grass, but each infill comes with a specific predetermined use in mind. 
For instance, silicon and sand mixtures, when paired with pea gravel, are ideal for lawn and patio areas because they don't hold heat, and are able to stay nice and cool throughout heat waves. Each artificial lawn and its infill should be given their proper maintenance to maintain the highest quality in which they were created.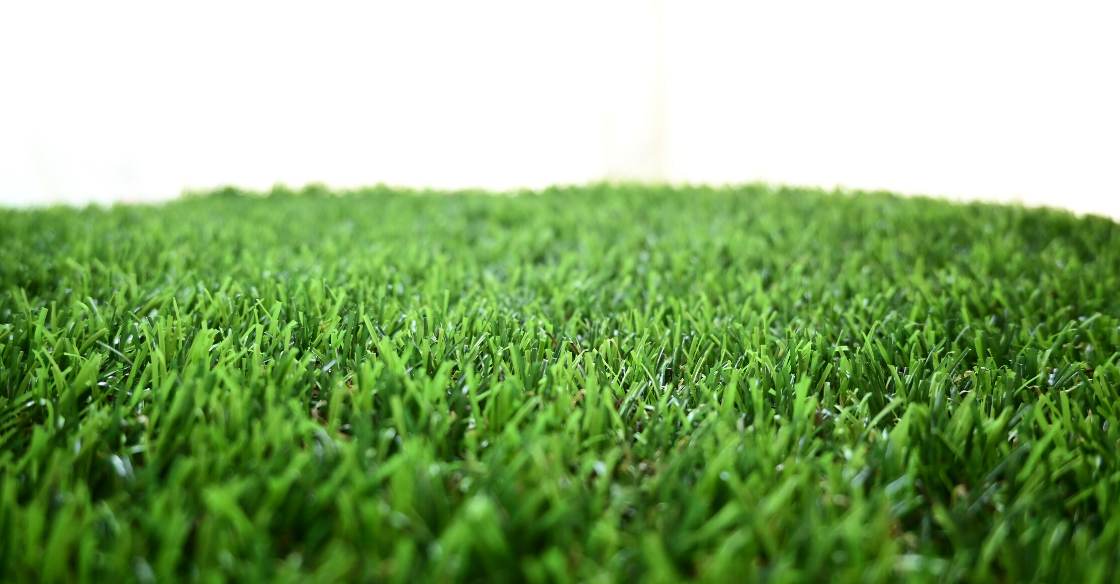 How Do I Properly Maintain My Artificial Lawn?
One of the most predominant selling points of any artificial lawn is the fact that it is deficient maintenance, unlike natural grass, which requires constant water, pesticides, fertilizers, and hours upon hours of manual labor to maintain its luster. Synthetic grasses need only the occasional hosing down to look good as new. Rinsing your artificial lawn clears it of any dirt, dust, and debris. 
It should also be noted, that if you were to have any pets, rinsing off their areas in which they go to the bathroom should be done at the earliest convenience or a minimum of once a week. Otherwise, you may run the risk of bacteria growing, or any odors becoming permanent.
If you have an area of your lawn that sees heavier traffic than others, always remember to fluff that grass lightly with your hands or a rake. This will keep the infill loose and will get rid of any well-packed areas that may have clumped together due to a high volume of use. Raking the infill and loosening it up will help your grass to drain any liquids properly, while also helping to release any odors that may be lying dormant within the infill. Loosening the infill is also a great way to support the blades of grass, allowing them to remain upright and able to retain their look of naturalness. 
From time to time, it is common for minor damages to occur to a synthetic lawn, especially if it has seen its fair share of use, but do not despair. Contacting an artificial lawn professional, such as those at SYNLawn Houston, can quickly rectify minor repairs. Minor melting points or tears will be invisible within minutes. 
If you purchase a synthetic lawn, with the proper infill, and follow the low maintenance care advice, there is no reason to not expect your artificial grass to last ten years, 20 years, or maybe even longer. 
How Do I Learn More?
To learn more about how long a synthetic lawn will last, contact the experts at SYNLawn at (866)-796-5296. Our professionals will be more than happy to answer any questions that you may have.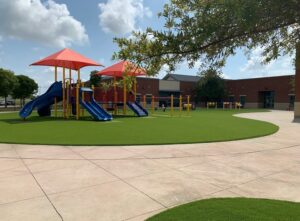 Playgrounds are a wonderful place for our children to exercise, unwind after school and on the weekend, make new friends, and explore their imagination. In an ideal world, we would design all playgrounds with surfaces that have their best interest in mind, but many are made with materials and components that tend to be a…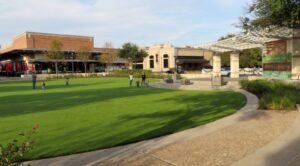 Here at SYNLawn Houston, we pride ourselves on providing the most luxurious artificial grass products for all of Houston, Texas's commercial landscaping needs. We have created an impressive reputation as the leading manufacturers and installers of synthetic grass for residential and commercial customers throughout Texas. Our Faux Grass Is Perfect for Your Commercial Needs We…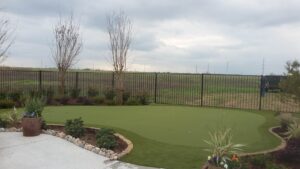 As you continue to spend more time at home and make upgrades to your home to make it into an oasis you truly enjoy spending your time, you may be looking for your next big renovation project. For some, these renovations are purely for personal enjoyment. For others, they are for future benefits, like an…