Here at SYNLawn Houston, we pride ourselves on providing the most luxurious artificial grass products for all of Houston, Texas's commercial landscaping needs. We have created an impressive reputation as the leading manufacturers and installers of synthetic grass for residential and commercial customers throughout Texas.
Our Faux Grass Is Perfect for Your Commercial Needs
We believe offering our commercial clients synthetic lawn design services with top-quality products is of the utmost importance when it comes to storefront and general curb appeal of your place of business. While commercial artificial grass lawns and landscaping is a big part of what we do best–putting greens, playgrounds and pet turf are among our specialties.
There is nothing better than a plush green for your business to promote aesthetic and overall quality of customer experience. Please take a look at our photo gallery for fantastic examples of our work to get inspired for your install!
Benefits of Using SYNLawn Houston for Your Business
We can provide various artificial grass surfaces for virtually any commercial application in Houston, TX, depending on the focal point of your business. Our artificial turf solutions have environmental, economic, and aesthetic benefits for your company.
Firstly, our commercial artificial grass has a significant payoff for the initial investment compared to natural grass. You will find the costs associated with natural grass and the materials needed to maintain it, such as fertilizer, landscaping services, and watering systems, substantially add up over time. Ultimately you will find our synthetic grass to be a more cost-efficient option for the long term.
Ecologically, artificial grass is a better option because of the lack of chemicals and pesticides used. Moreover, it will maintain its look without any harmful products!
Adding playground turf or pet turf is crucial to the comfort of the children and furry friends playing on it. Our product is shock absorbent and easy to clean, so you can rest assured it is a safe option.
Building a welcoming aesthetic around your brand is essential. Customers enjoy the luxe green of synthetic grass and the beautiful color it brings to your space. Whether it is a rooftop lawn, a living facility, or somewhere in between, it is sure to wow your audience.
No Rain, No Problem
With the dry spells we see in Houston, and much of Texas, you will not need to worry about how it will impact your business with our artificial grass. There is no watering necessary for our product, and your lawn will always look picture perfect. So switching to synthetic grass for your commercial business is the right move.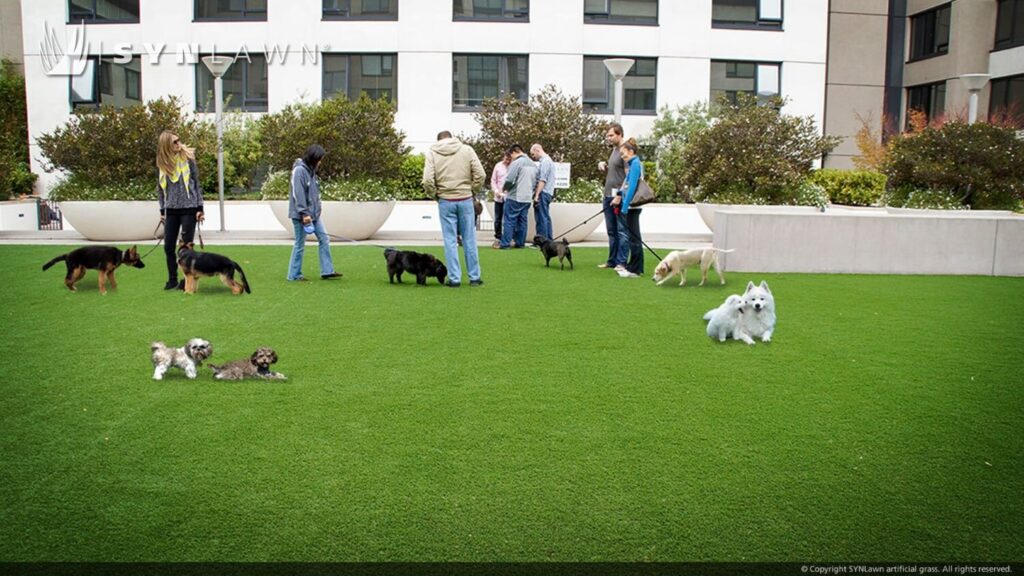 Be on the Cutting Edge of the Latest Trends
We offer excellent options for some of the latest trends in landscaping design. For instance, our artificial living walls are made of high-quality products and will give your commercial business a look that sets it apart from the competition. This result gives your location a warm, welcoming feel.
Living walls are in high demand in the horticulture design industry. Our product is beautiful and comes without the hassle of the constant upkeep of natural living walls.
Update Your Athletic Training Facility to the Highest Degree
Improve your athletic training space with our indoor fitness and agility sports turf. It is shock absorbent for safer training and easy to clean and maintain, helping keep your business in top condition.
Athletic use is associated with a lot of wear and tear on grass, but with our product, that will not be a concern. Your turf also can be customized with a team logo or colors for the ultimate display of team spirit.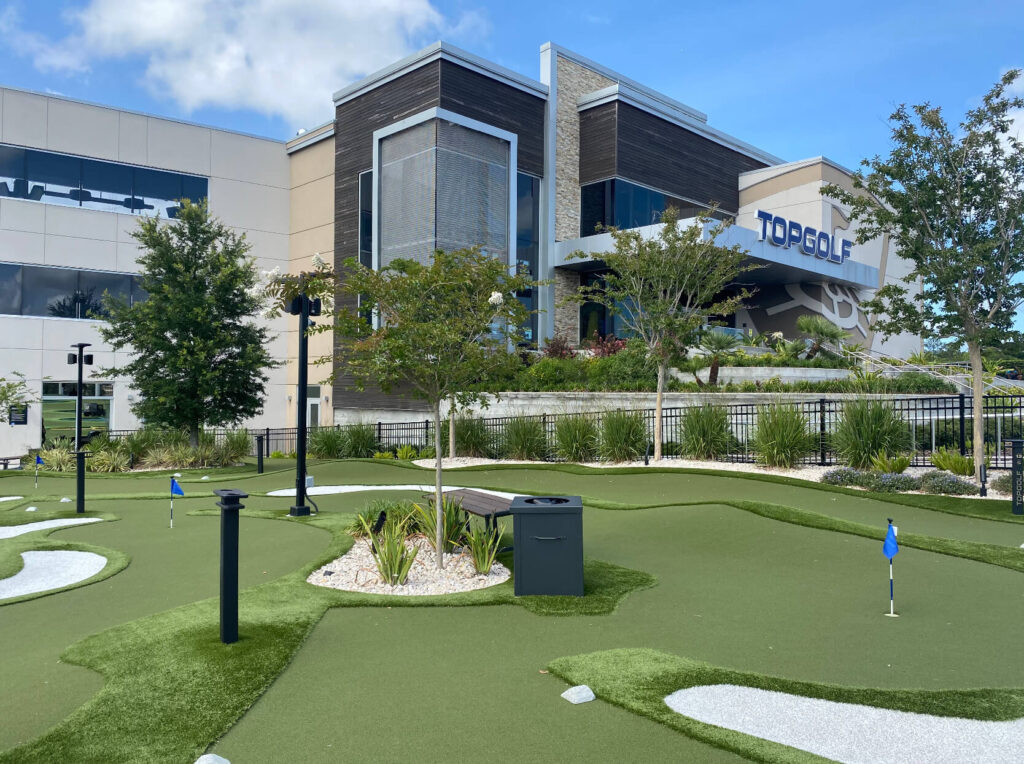 It's Easy to Finance Your Artificial Grass Install
We make it easy to get connected with PNC Vendor Finance through our website. With the click of a button, you can get started learning about financing options right away.
Simply send us an email or give us a call through the number and information on our website!
Contact Us!
Ready to get started on your commercial artificial turf installation? Contact us today for a free consultation!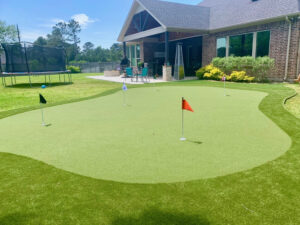 At SYNLawn Houston Artificial Grass, the popularity of our artificial grass is continuously on the rise in Houston, TX. Many residents are excited to make the change from traditional grass due to the many benefits our synthetic alternative has to offer. However, many homeowners and business owners still have questions about artificial turf and whether…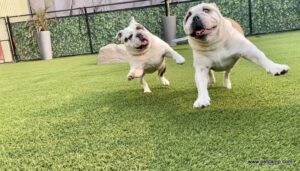 Your pet holds a special place in your heart and because of that, we as owners aim to give them the best that life has to offer so that they can stay happy and healthy. As a result, we designed Houston artificial grass for pets to accommodate them in every way and all of your…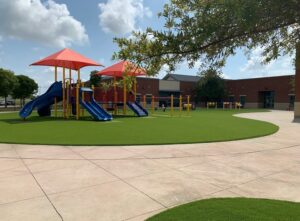 Playgrounds are a wonderful place for our children to exercise, unwind after school and on the weekend, make new friends, and explore their imagination. In an ideal world, we would design all playgrounds with surfaces that have their best interest in mind, but many are made with materials and components that tend to be a…