In 2020, many people turned to their own backyards for entertainment and family time. We have all spent more time at home with our immediate household members. 
Another strange side-effect: have you seen the lines in Home Depot? 
Lockdown has also given us some time to think about or work on home renovation projects. One project that can give your family even more enjoyment in your backyard is an outdoor kitchen. With an outdoor kitchen, you can cook and eat dinner outside, while supervising or playing yard games with the kiddos and pets. Here are four design tips for building an outdoor kitchen.
Outdoor Kitchen Design
Tips
Whether you have a small or a large patio or backyard space, you can find a way to incorporate key elements that create a relaxing atmosphere. Whether you're going for a full kitchen or something smaller, this can give you another area of your home to enjoy as a group. Here are tips for deciding how you want the outdoor kitchen to look, what you want to do, and where it should go in your yard.
Know What You Need or Want
Outdoor kitchens come in many shapes, sizes, and specializations. For some families, a wood-fired pizza oven is all they need. For others, the kitchen won't be complete without a meat smoker. And yet for others, a full outdoor kitchen is what's desired — so they can fit it into whatever they desire on any given weekend. 
Find the Right Appliances
Outdoor kitchen appliances must be made specially to withstand the elements. At the same time, you probably also want something low maintenance. Testing tricky gas lines and scrubbing barbecue lids takes away from the outdoor dining fun you intend your new space to deliver.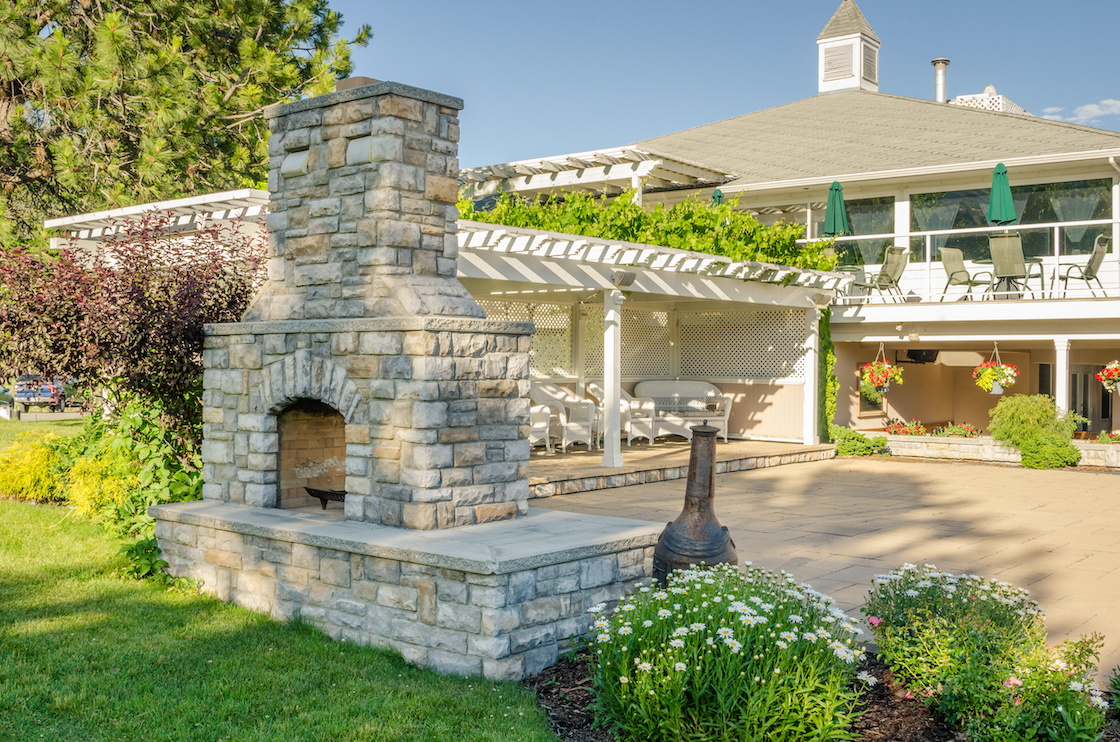 Plan the Space
Before you just start installing everything, get your plan sketched out. You may want counter space, or you may want lighting fixtures to ensure you can see what you're doing if it's dark. Be sure to properly plan out the spacing on all appliances too, because you want the outdoor kitchen to be safe and functional. 
Incorporate the Kitchen into the Yard
You don't want to just slap a kitchen into the backyard because you want a kitchen. In order to have the best possible outdoor kitchen experience, you should have the kitchen incorporated into the entire landscape. It should fit into the aesthetics of the yard. If the kitchen is going to look great and be properly maintained, you want to make sure the rest of the yard looks good too.
Install an Artificial Turf Lawn
A synthetic lawn looks great year-round without too much work on your part. When pairing a new outdoor kitchen with turf, it can create a sweet, streamlined look. It's also very easy to go about cleaning your artificial turf if someone were to spill the freshly cooked meal on the turf!
Before you install your turf, consider where it will be in relation to the outdoor kitchen. Combining the kitchen, turf, and seating area into one cohesive look can create an inviting atmosphere for everyone who enters the space.
Include a Patio Seating Area
When creating an outdoor kitchen, you also want to have an outdoor seating area to enjoy the meal. For some, this is a table and chairs. For others, this may be a conversation set or lounge area. The type of patio furniture depends not only on your personal preferences but also on the types of food you are planning to cook in the kitchen!
Add Turf to Your Outdoor Kitchen
If you want an artificial lawn for your home to complement an outdoor kitchen and pull off a beautiful backyard to enjoy your time with your family, the experts at SYNLawn Houston are here to help. They can talk you through fitting turf into your existing backyard kitchen, or how to create the turf lawn before you finalize your kitchen plans. 
Whatever stage of an outdoor kitchen you are at, our synthetic turf experts can help you finish the rest of the backyard. Fill out the contact form to get started today with a new backyard for the new year!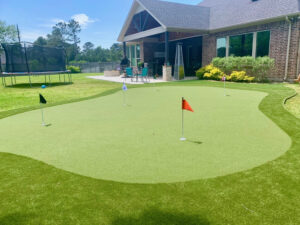 At SYNLawn Houston Artificial Grass, the popularity of our artificial grass is continuously on the rise in Houston, TX. Many residents are excited to make the change from traditional grass due to the many benefits our synthetic alternative has to offer. However, many homeowners and business owners still have questions about artificial turf and whether…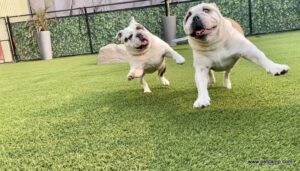 Your pet holds a special place in your heart and because of that, we as owners aim to give them the best that life has to offer so that they can stay happy and healthy. As a result, we designed Houston artificial grass for pets to accommodate them in every way and all of your…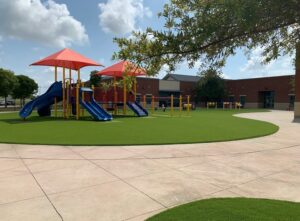 Playgrounds are a wonderful place for our children to exercise, unwind after school and on the weekend, make new friends, and explore their imagination. In an ideal world, we would design all playgrounds with surfaces that have their best interest in mind, but many are made with materials and components that tend to be a…