As winter is upon us, you may be considering how you need to change your yard work routine to help your plants, furniture, and turf survive the Texas winter weather. Extreme weather can cause damage to your yard if you aren't careful. The good thing about artificial turf, though, is that it doesn't need a lot of care at any point of the year. That includes the winter, where you can take some steps to protect your turf, but your turf will be just fine with minimal effort. These tips ensure your artificial turf emerges bright and bold from a Texas winter.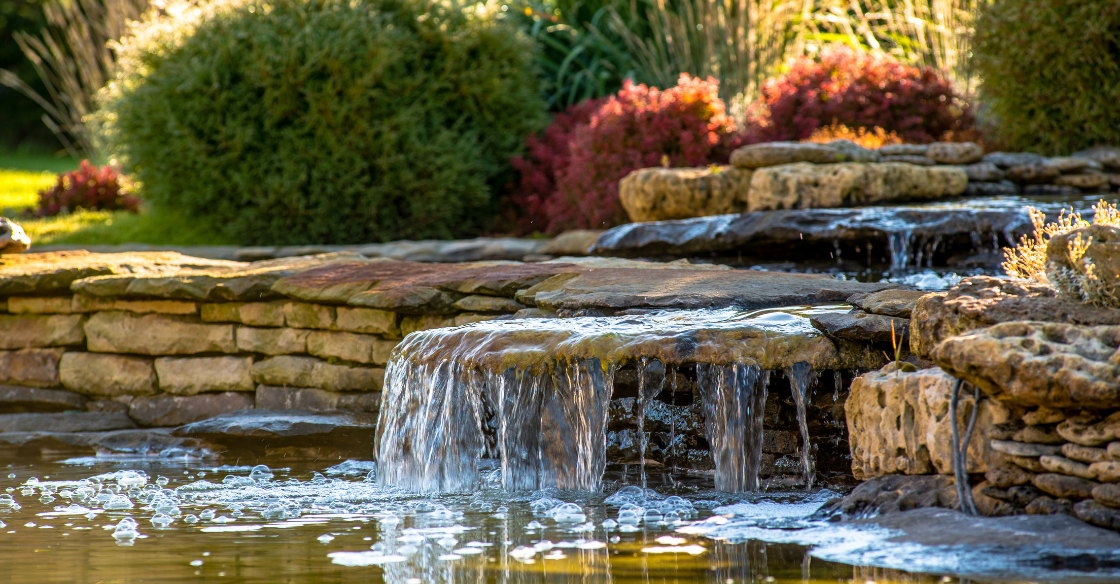 Houston Winter Weather
Prep for Turf
Like all artificial turf care, winter weather prep is easy and low maintenance.
Cleaning Turf Before Winter
Take an hour or so to clean up any fall leaves, twigs, or other debris on the surface of your residential artificial lawn. After removing large items, rinse the surface thoroughly. This step washes away built-up dirt, dust, or other residues. Cleaning your turf of stains or smelly areas with a mild household cleaner ensures they don't settle in over the winter months.
Prep the Blades for Winter Weather
Once your turf is cleaned up, brush the turf blades so they stand higher. Fluffing the blades is a key step in maintaining your artificial lawn and should be done regularly. Waiting until spring to brush up the blades will be more of a struggle. 
Handling Snow and Ice
While it doesn't snow often in Houston, you may see some ice or even snow throughout the winter. Even if it does snow, Houston residents aren't typically out with their shovels removing feet of snow. If it does snow or freeze, your best bet is to just let it melt naturally and drain through your turf. 
If we do get a significant snowfall and you want to get it off your lawn, never use a metal shovel on your turf. A plastic shovel will be far gentler on your artificial grass blades. 
After the Winter: Prep the Area for Springtime Use
When the winter months are over, it won't take much effort to make sure your turf is ready for frequent use again. 
Repeat the cleaning steps delineated above. Pick up any debris, rinse off any accumulated dirt, and clean up any stains you notice. A quick brush with your broom will help re-fluff any bristles that saw some winter damage. 
If you're looking for professional help or advice to prepare your artificial turf for winter, the SYNLawn Houston professionals can help you keep your synthetic lawn lovely all year round. Fall and winter can also be a great time to make the switch to turf for your home or business. Call 832-494-8333 or fill out this form to learn about the best artificial turf options for your application.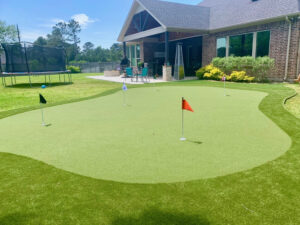 At SYNLawn Houston Artificial Grass, the popularity of our artificial grass is continuously on the rise in Houston, TX. Many residents are excited to make the change from traditional grass due to the many benefits our synthetic alternative has to offer. However, many homeowners and business owners still have questions about artificial turf and whether…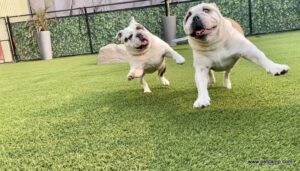 Your pet holds a special place in your heart and because of that, we as owners aim to give them the best that life has to offer so that they can stay happy and healthy. As a result, we designed Houston artificial grass for pets to accommodate them in every way and all of your…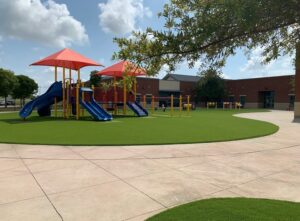 Playgrounds are a wonderful place for our children to exercise, unwind after school and on the weekend, make new friends, and explore their imagination. In an ideal world, we would design all playgrounds with surfaces that have their best interest in mind, but many are made with materials and components that tend to be a…